Small Boats Back Issues
Browse highlights and table of contents of past Issues:
Small Boats 2012
---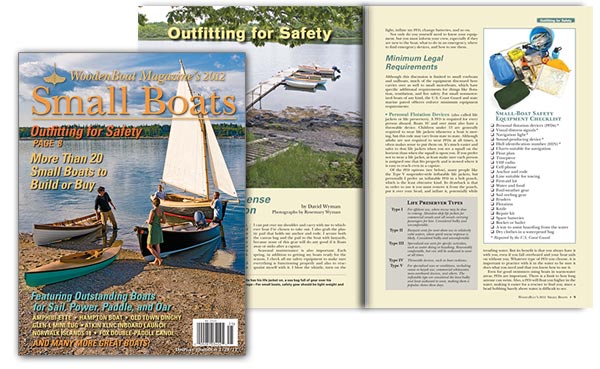 Small Boats 2012 is special publication from WoodenBoat magazine dedicated to small power, sail, paddle, and row boats.
Small Boats 2012 has a lineup of over 20 small boats including—Amphibi-ette • Hampton Boat • Old Town Dinghy • Glen-L Mini-tug • Atkin XLNC inboard launch • Norwalk Islands 18 • Fox double-paddle canoe… and many more great boats!
View table of contents
112 pgs., $6.25 US, $7.99 Canada.
ON-SALE November 29, 2011
ONLY available for a limited time at your favorite bookstore or newsstand!
Please note: This publication is not sent as part of a subscription and must be purchased separately.
Order Small Boats Now from The WoodenBoat Store
Tel: 1-800-273-SHIP (7447)
E-mail: wbstore@woodenboat.com