Past Issues of WoodenBoat Magazine
Where Are They Now?
A rundown on 100 Classics
by Maynard Bray, Robin Jettinghoff, and Patricia Lown
---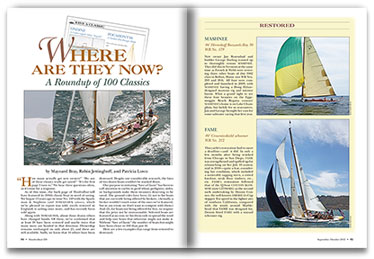 We've featured 100 boats on our popular Save a Classic page. In the September issue, we present a roundup of these boats, highlighting those that have been saved, those that have been lost, and those still in need of restoration.
You can locate and review these boats from "Save a Classic" here on our Website.