The Maritime Tour of England and Scotland
Brought to you by WoodenBoat!
Hosted by Peter Neill, June 16-29, 2014
---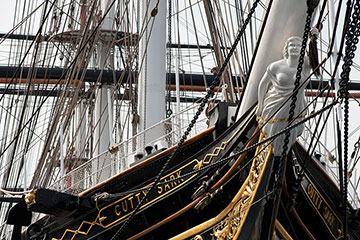 On this tour, you'll join WoodenBoat magazine contributor Peter Neill for two incredible weeks exploring the finest maritime attractions in the United Kingdom. Our tour will depart New York City's JFK airport on the evening of Monday, June 16, and guests will gather in London the following evening for a welcome dinner. From there, we'll embark on a journey of exploration, visiting museums, vessels, cities, waterways, and towns for two unforgettable weeks.
The trip's highlights include:
The National Maritime Museum in Greenwich
The newly restored clipper ship Cutty Sark
The Royal Observatory
The Historic Dockyard in Portsmouth
The Steamboat Museum at Lake Windermere
The Scottish Traditional Boat Festival at Portsoy, Scotland
To download the complete itinerary, click here

.
To reserve your space, click here to download a reservation form

, or contact Linda at Borton Overseas, 1-800-843-0602, ext. 112; Linda@bortonoverseas.com