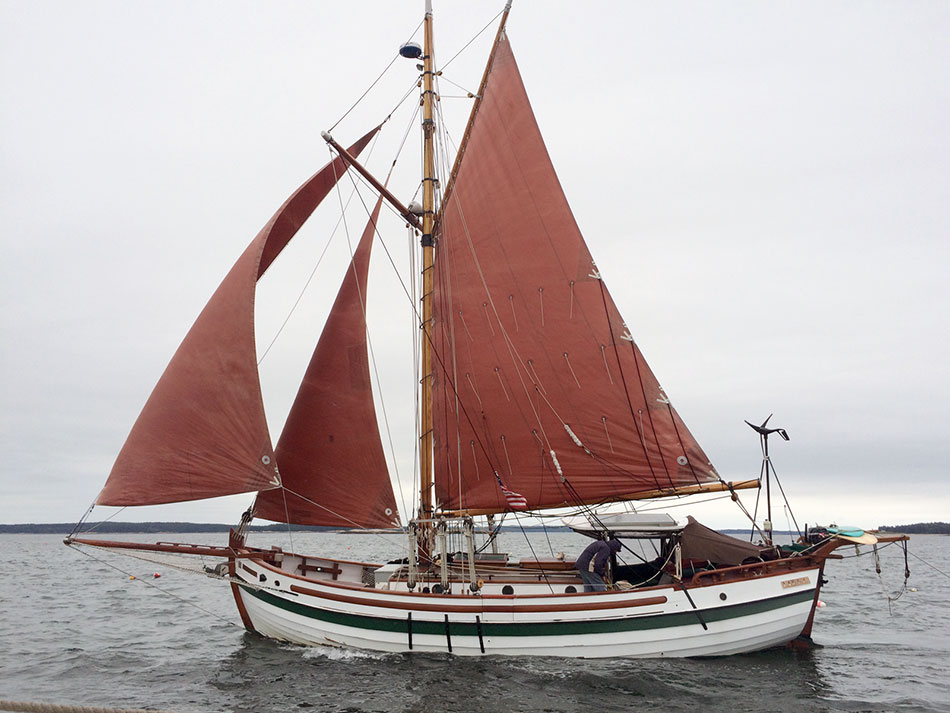 In this first part of a special five-part video series unfolding in the coming year, Kourtney Patterson of the blog Accidental Sailor Girl introduces us to the Danish-built, lapstrake cruiser NORNA. She has used her YouTube channel to unabashedly share the joys and challenges of cruising aboard a unique wooden boat. Her video logbook of places and practices catches the interest of everyone with waterlust, from seasoned cruisers to the boat-curious. Kourtney reports that she has an avid, engaged audience (more than 7,100 subscribers at the time of writing) that loves to watch what she's up to in her life afloat.
These Floridians have been basking in the glory of Maine summer—enjoying our bold coast, our locally-driven food culture, and our islands. They've been getting to know locals, they've been sharing their boat, and they've made fast friends with the previously-featured crew aboard FLEKKERØY. (Read more about that Norwegian-flagged boat here.)
Videos to follow will bring you right along with Kourtney and her partner, Pete Grundvig, as they haul out, rake out the caulking in their deck, return in the spring to re-caulk, and celebrate the relaunch of their beloved NORNA.
Come along with us as we get closer acquainted with NORNA and her crew, just as the Accidental Sailor Girl sees it.
Thanks to Kourtney for producing this guest video blog for The Whiskey Plank!