WoodenBoat Publications, Brooklin Maine
A Brief History About WoodenBoat Publications
---
Posted: September 27, 2011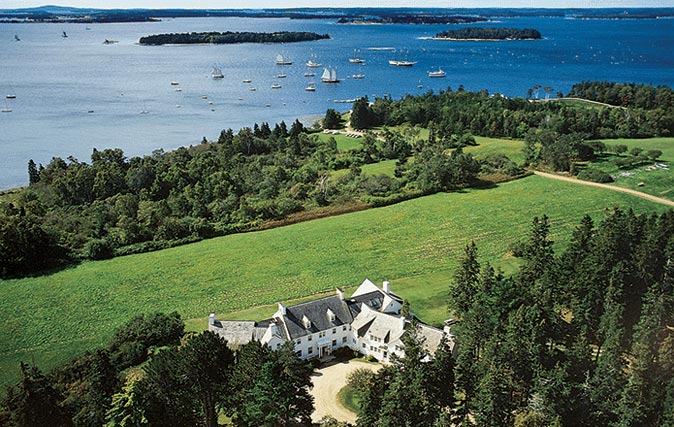 For over 30 years WoodenBoat Publications has provided readers with a dynamic editorial environment that combines emerging technologies with traditional methods of boat design, construction and repair.
Jon Wilson founded WoodenBoat in September 1974 with the publication of the first issue of WoodenBoat magazine featuring the schooner SILVER HEELS. Jon assembled the magazine from his (non-log) cabin in North Brooksville, Maine. All was accomplished without electricity or plumbing, and with his telephone nailed to a tree—half a mile down the road. Taking issue #1 to the Newport Sailboat Show, he sold 400 individual copies and signed up 200 subscribers. Targeted to boatbuilders, designers, and wooden boat owners, WoodenBoat is published six times each year.
Today, 45 people work at WoodenBoat Publications, encompassing:
WoodenBoat magazine — published six times a year, now over 30 years in publication, for wooden boat owners, beginner builders, boating enthusiasts, builders and designers, repairers, and surveyors.
Professional BoatBuilder magazine — published six times a year, it focuses on materials, design, and construction techniques and repair solutions chosen by marine professionals. Regular technical articles provide detailed, real-world examples to improve efficiency and quality. The website includes web-only articles, subscription services, a magazine index, digital issues, and other online resources.
Small Boats magazine — an annual special publication from WoodenBoat Magazine.
WoodenBoat Research Library — collects nautical books, and compiles information.
WoodenBoat School — offers 1-2 week courses, teaching over 600 students each year. Celebrate 30 years of offering courses designed around the arts of boatbuilding, woodworking, seamanship, and related crafts.
The WoodenBoat Show — held in Mystic Seaport, Mystic CT.
IBEX, the International BoatBuilders Exhibition show — premier trade show for the professional industry.
WoodenBoatStore.com — offering products via mail order for over 20 years, including boatbuilding plans, books, model kits, hard-to-find tools, clothing and gifts.
WoodenBoatBooks.com — publishing books on boatbuilding, design, repair, woodworking, nautical history and more.