Boat Plans & Kits Categories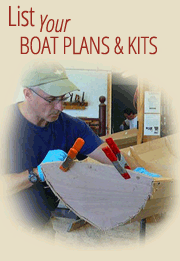 Please login or register to post your Boat Plans & Kits.
You are here
16' 0" LORNA

A slim sweet hull for experienced paddlers.
"Lorna", the inspiration for this design, was built about 1900 by the J.G.Brown Mfg. Co., Lakefield, Ontario, Canada. The canoe has been paddled since 1912 by the Maclennan family, Baptiste Lake, Ontario.
DESIGN SPECS
Designer:
LOA:
Materials:
Skill Level to Build:
Available as:
Cost:
Website:
Contact Information:

P.O. Box 191
Peterborough ONTARIO K9J 6Y3
Phone: 705-740-0470
<< VIEW ALL BOAT PLANS & KITS