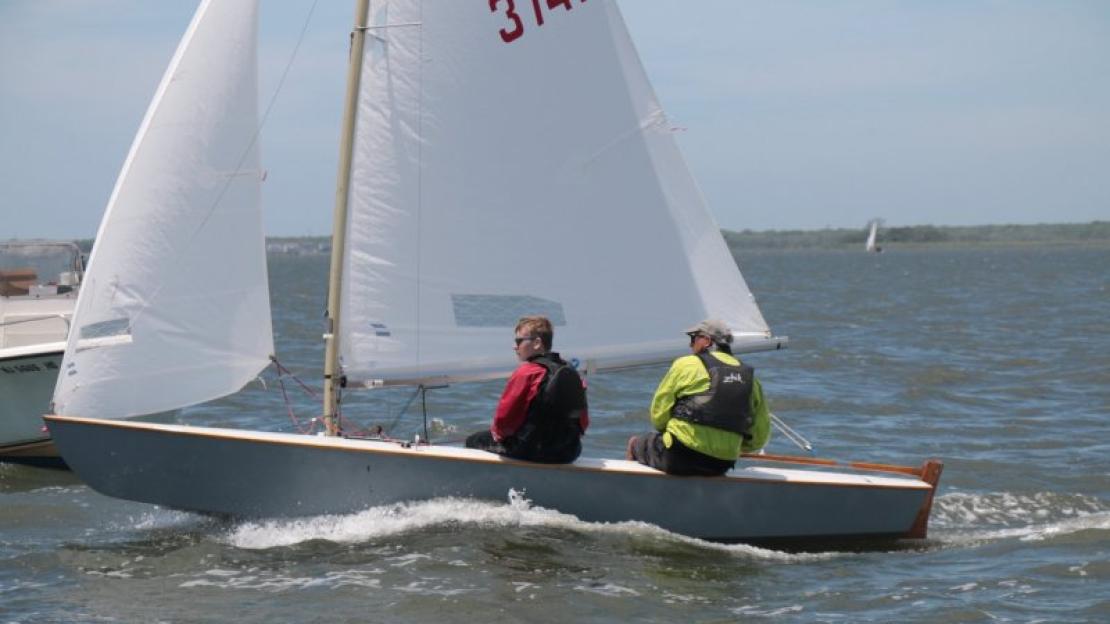 SCRAPPLE
1963 Comet class. 16′, built by Beatons Boats in NJ.
I restored the boat which was still very sound and have been racing it competitively. It is still near minimum weight and full competitive.
It's wonderful to compete in a wood boat and beat boats 60 years newer if I'm smart enough on occasion. Is it weird that I'll slip out in the back yard on occasion to have a sniff under the cover of that cedar and varnish?
Design Specifications
16' 0"
16' 0"
(Duplicates) Designer Name
Lowdnes Johnson
Builder Name
Beaton Boats
Home Port
Pasadena Maryland