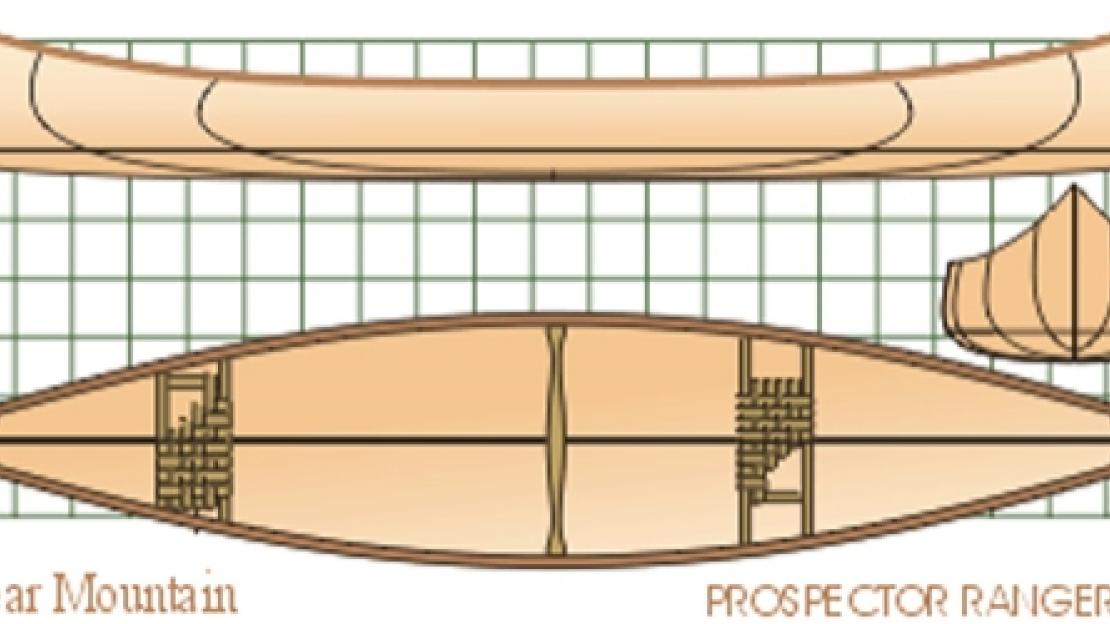 Oar / Paddle
15' Prospector 'Ranger'
Prospector "Ranger" 15 — a pocket-sized prospector.The Prospector models built by the Chestnut Canoe Company were made in lengths from 12 to 18 ft. filling a need for a canoe with greater carrying capacity than the Pleasure and Cruiser models but not as large as the Freight canoes.This model, the 15′ "Ranger" is a sweet shape and Ron Frenette of Canadian Canoes decided we should have it in our catalogue. It has the same end shape and highly rockered hull of our 16′ Prospector. With a flattened shallow arch bottom and full ends, the Ranger is stable, strong and a good load carrier. If you are looking for a canoe in the fifteen foot range with some history and good all round paddling characteristics, this might be the one you are looking for.
Design Specifications
Designer
Steve Killing Yacht Design Inc.
Contact
Bear Mountain Boat ShopP.O. Box 133Westport, ON K0G 1X0Canada