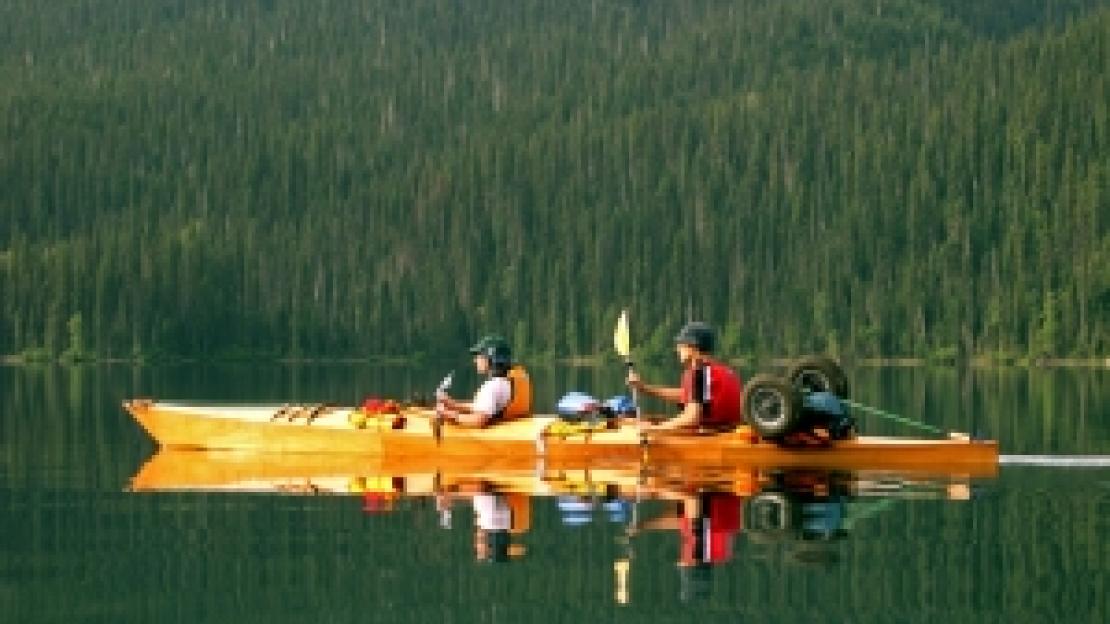 Oar / Paddle
Chesapeake Double
The success of the proven Chesapeake™ hull shape led quickly to demands for similar tandem and three-person designs. The Chesapeake Double™ and Triple™ are high-volume touring boats, with a 700lb payload that belies their surprising speed. Even though these are substantial boats for serious expeditions, they are also comfortable day-trippers for families or couples. Our Chesapeake Double offers the back-country paddler expedition-worthy storage and the speed to cover 35 miles in a day.As in the other Chesapeake™ variants, the Double and Triple are built solidly, with epoxy and fiberglass on the inside, outside and deck of the 4mm okoume hull. For safety, watertight bulkheads are standard. The cockpits are deep and snug, with the standard Rapid Pulse backbands offering excellent lumbar support, while the cambered deck affords plenty of paddle clearance.
Design Specifications
Designer
Chesapeake Light Craft
Displacement
Hull Weight - 65 lbs.
Cost
See website for costs
Contact
1805 George Avenue Annapolis Maryland 21401 Phone: 410-267-0137