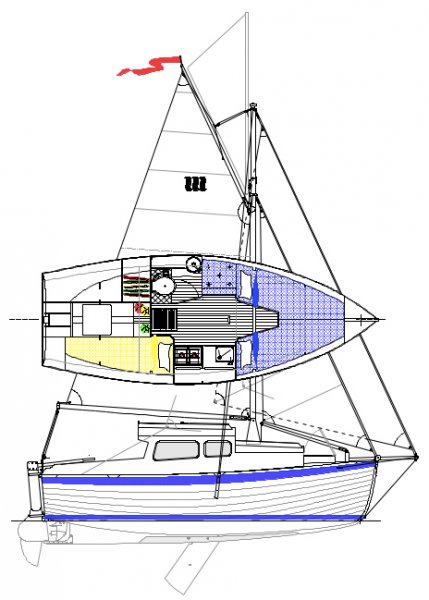 Skill Level to Build:
Some experience preferable – CNC version needs less experience than laminated version
A development from our very successful and popular Design No. 119 (17′6″ Pocket Cruiser) – a 19′4″ Pocket Cruiser in two basic versions:
Saloon version: good sitting headroom.
Doghouse version: decent standing headroom in the...