Hauling traps aboard the fishing vessel RESOLUTE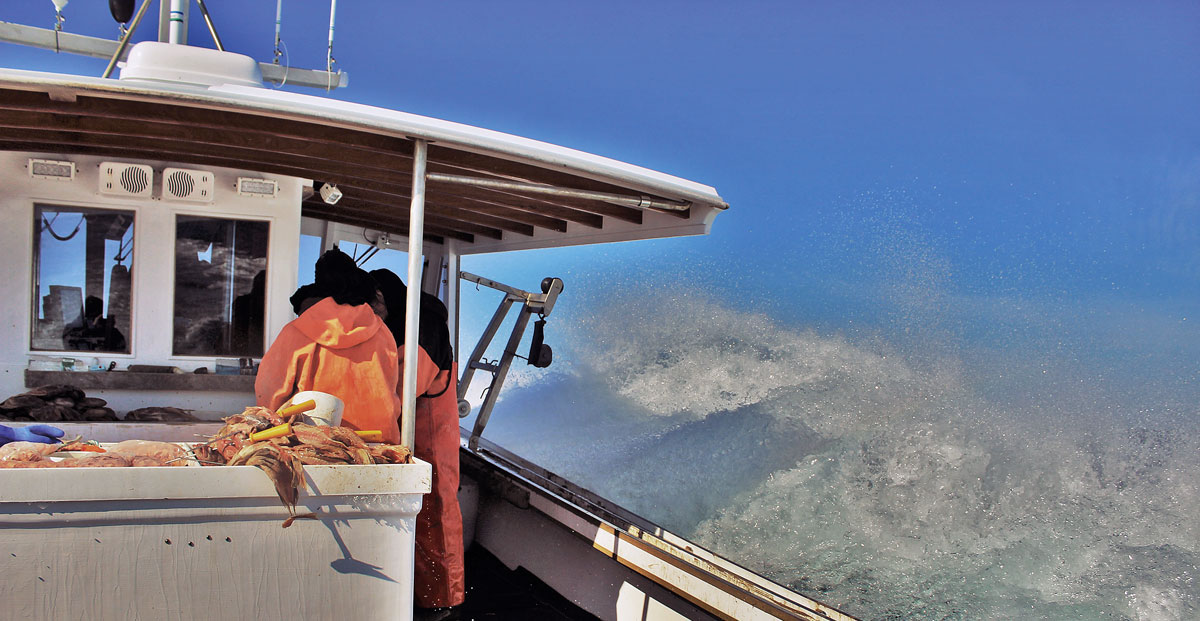 Although the vast majority of lobsterboats now built in Maine are fiberglass-hulled, there are still fishermen who appreciate the feel of a wooden boat under their boots. And there are builders who appreciate working with oak timbers and cedar planks. Peter Buxton of Stonington has built a couple of boats to his own design for a repeat customer—which is a statement in itself. Bass Harbor's Richard Stanley has been building a hybrid combination of a wooden hull built to fit custom-molded fiberglass house and deck units for those who shy away from an all-wooden boat's yearly maintenance. And then there is Peter Kass and John's Bay Boat Company in South Bristol. Since opening for business in the fall of 1983, Peter (see WB No. 227) has remained true to his passion for wood, through both the good times and the lean times.
Early on, Kass boats were tagged as "Cadillac lobsterboats," a description that turned out to be a bit of a cross to bear.
"The 'Cadillac' tag was well-intentioned," Peter says, "but it might have scared some customers away, thinking we were high-priced. The fact is, we've always been competitive price-wise when you compare one of ours to a custom-finished fiberglass boat."
A typical new-boat launching at Peter's yard is like a family reunion: John's Bay Boat owners usually turn out in force, showing their appreciation for Kass's work (see related article, Building RESOLUTE). They know there's more maintenance involved with a wooden boat, but to them it's a small price to pay. Take 39-year-old Ryan Larrabee, for example, and his two-year-old 46′ John's Bay–built RESOLUTE. He says it was the idea of owning a boat that was "hand-crafted for me and what I wanted—every inch of it—instead of having something that was popped out of a mold."
Photographer Joel Woods spent an early April day with Ryan and his crew tending lobster gear aboard RESOLUTE and captured some of the highlights of a long workday. Put on your oilskins and come aboard for a day of tending traps in RESOLUTE.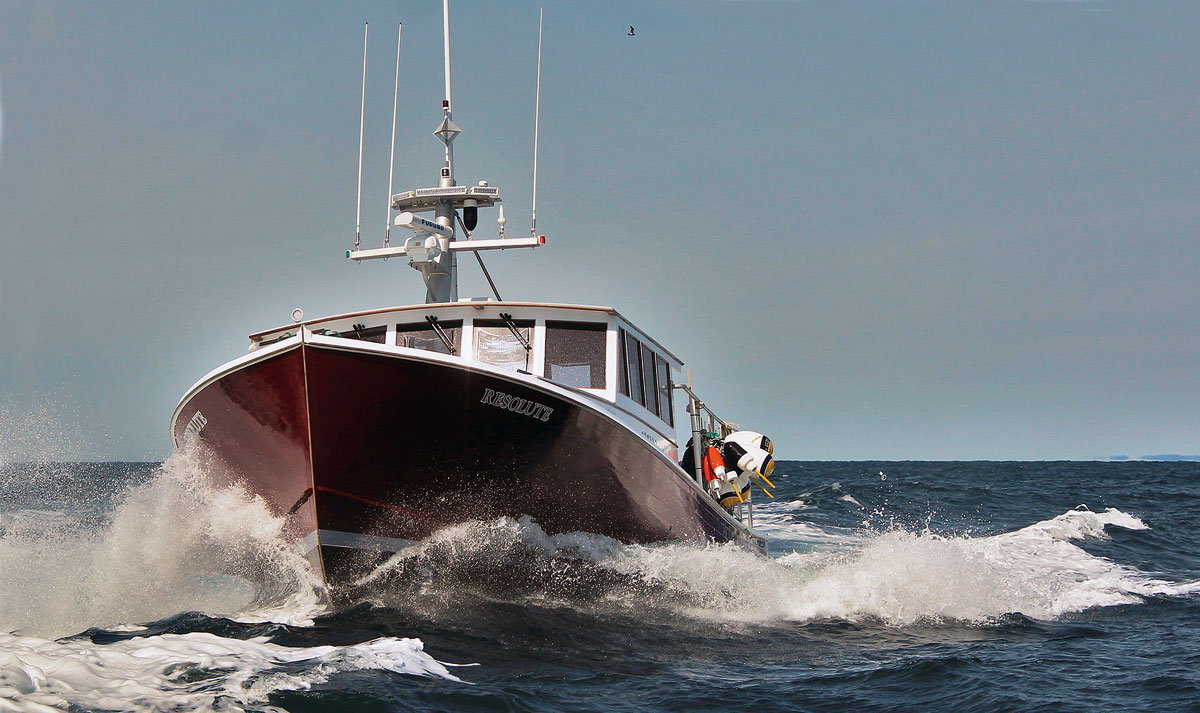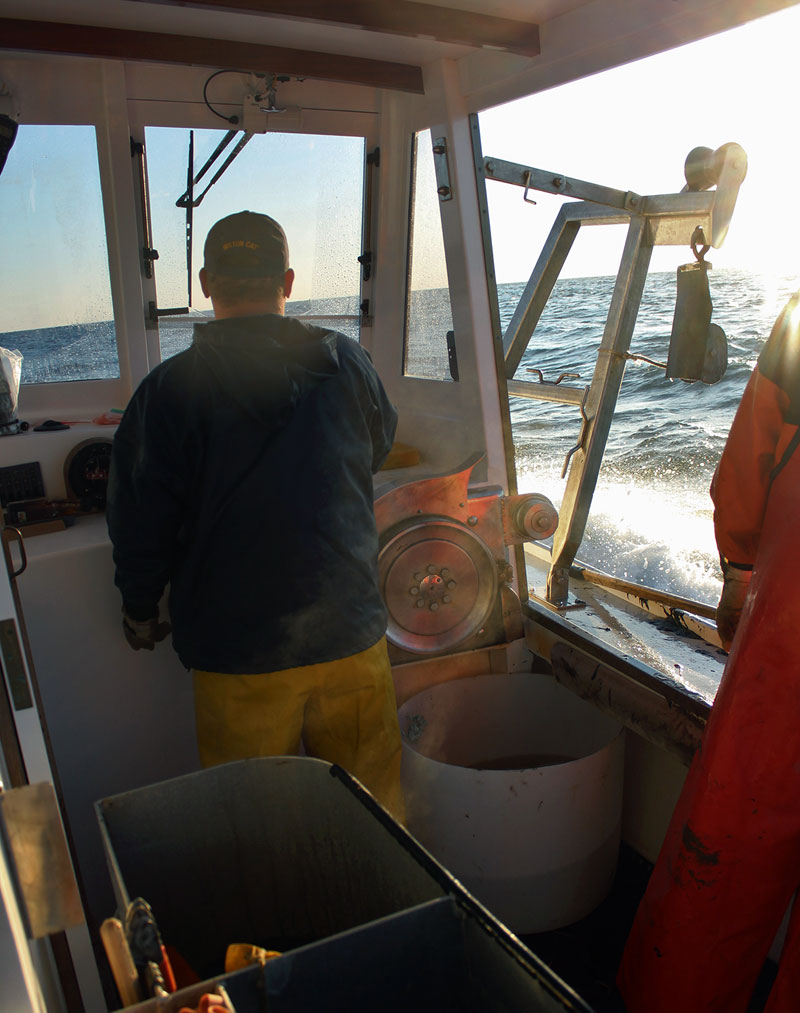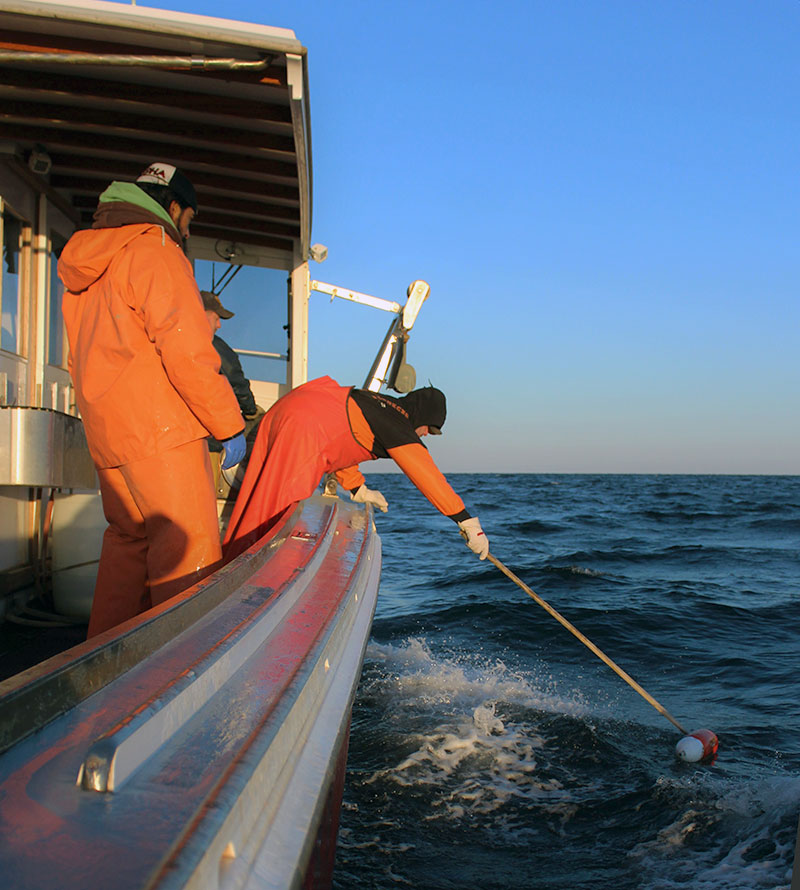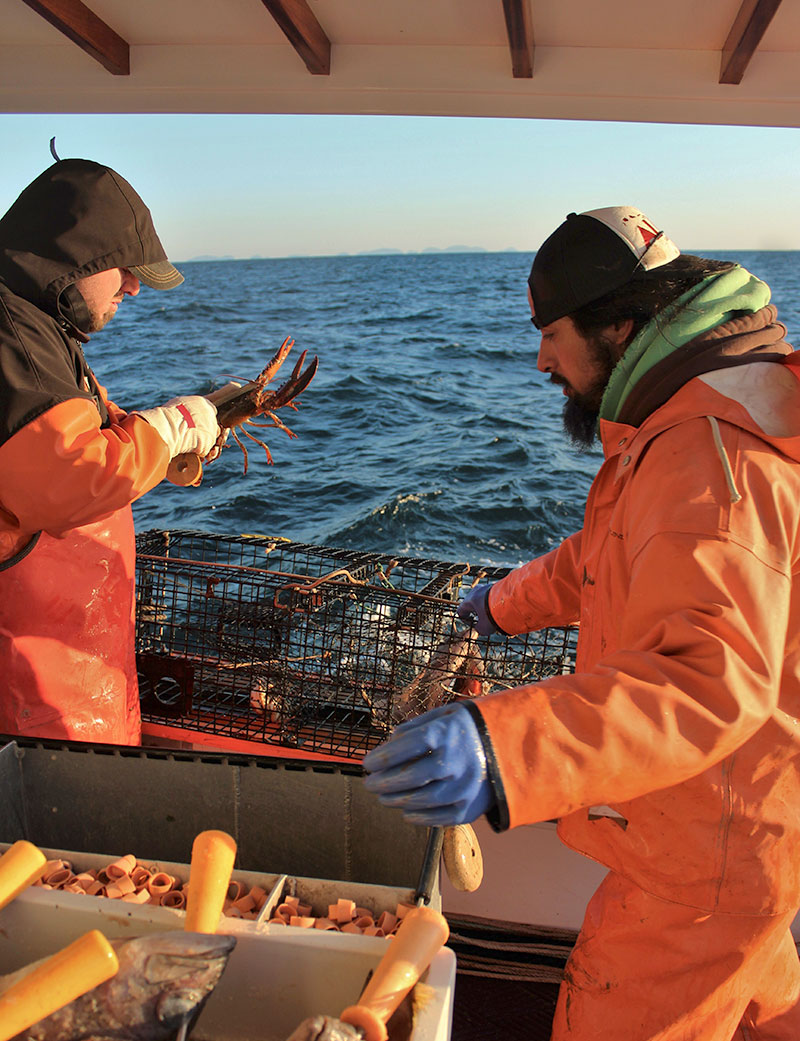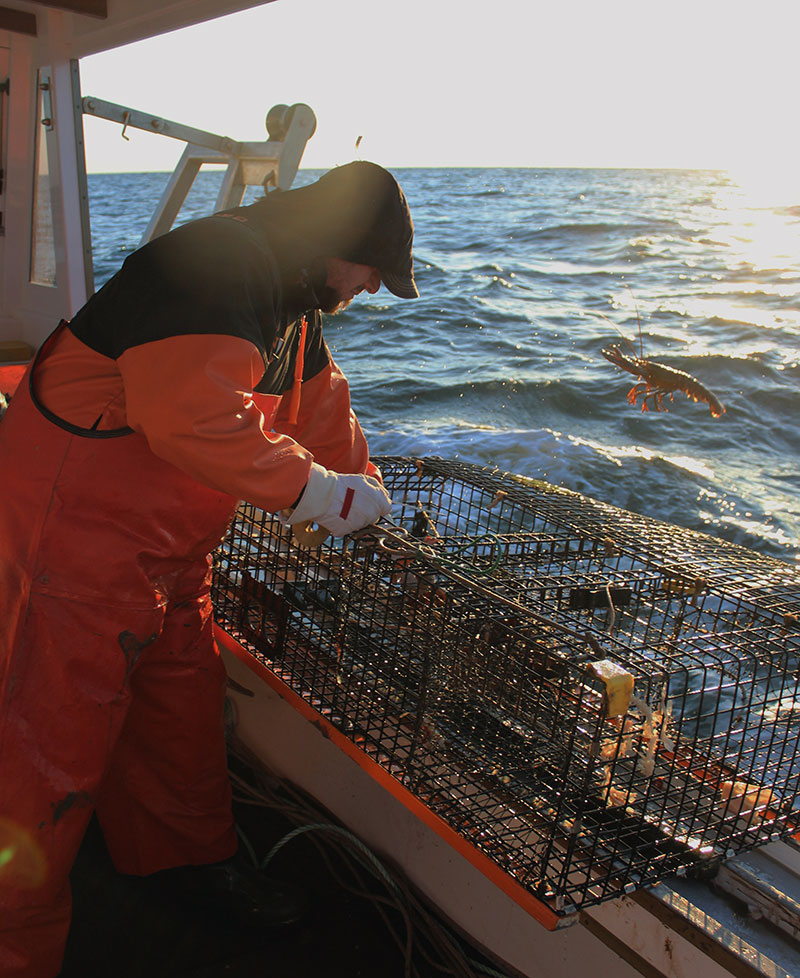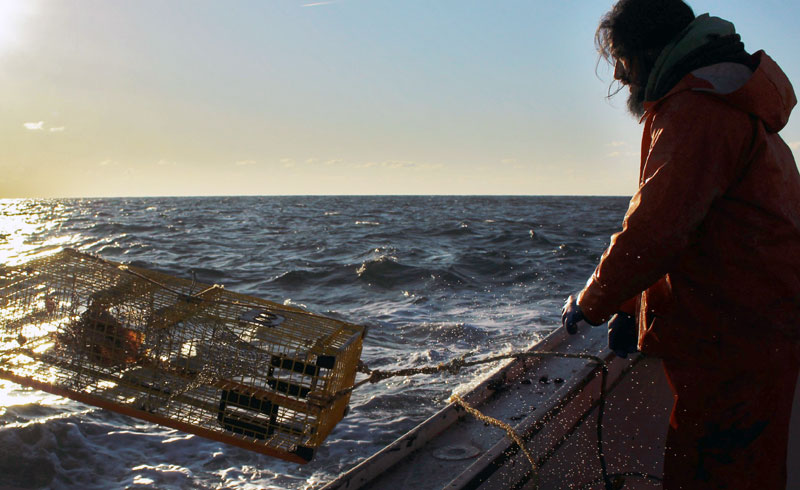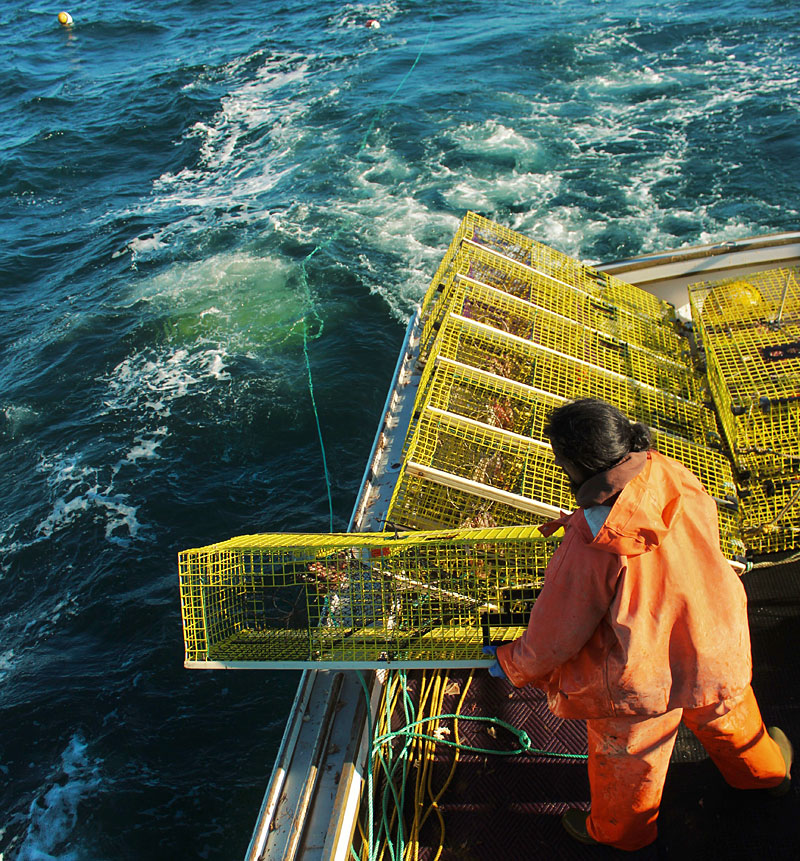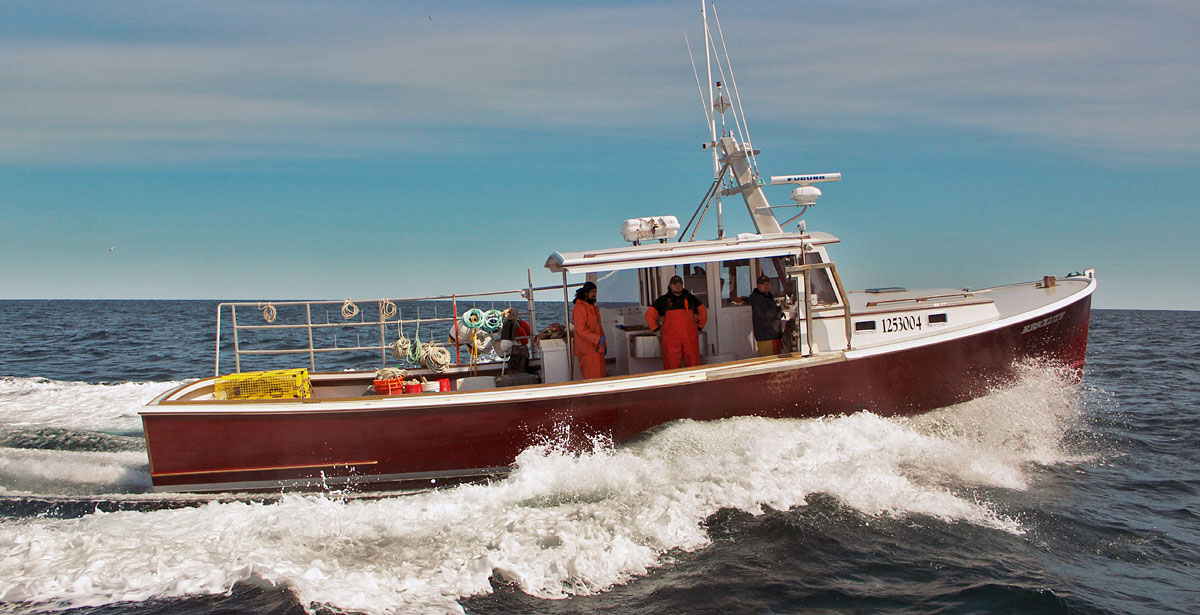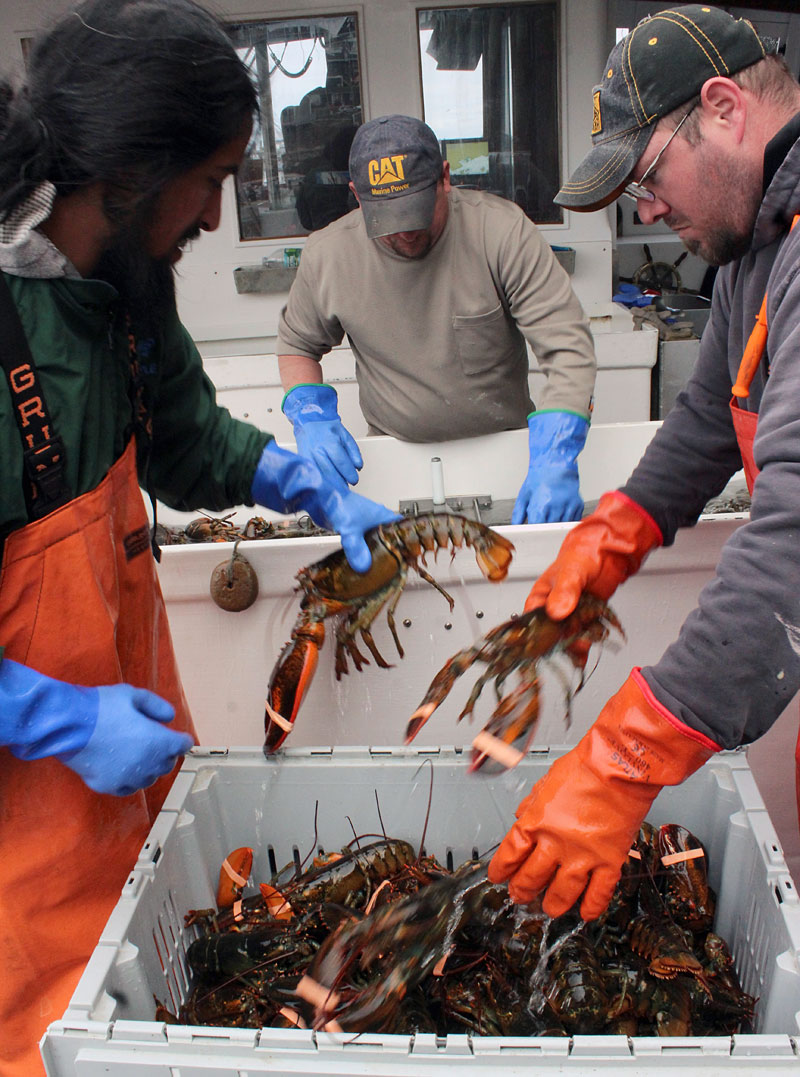 ---
Joel Woods is a commercial fisherman who has worked in a number of fisheries along the East Coast. During his many years of fishing, he has learned to photograph the raw beauty and power of the sea.
Brian Robbins, a former offshore lobsterman, is senior contributing editor for Commercial Fisheries News. He lives in the midcoast Maine region with his wife, Felicity.