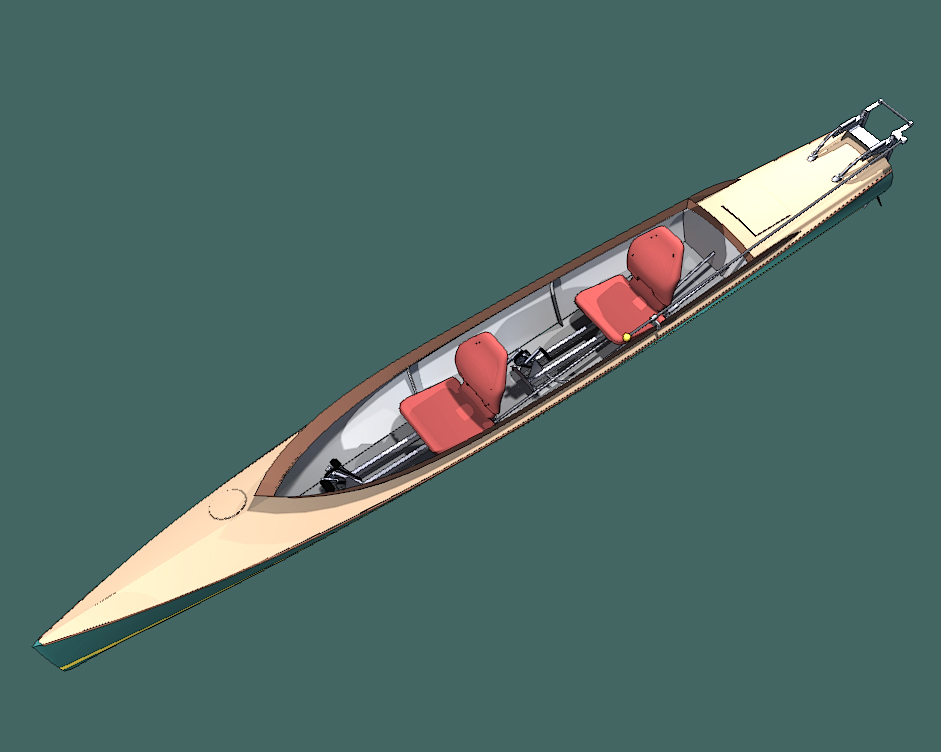 WB No. 247: The design employs two H2Pro-Ped units, which have transom-mounted drives—outboard-motor style. Spinning the propellers in opposite directions will turn the boat in its own length, and one unit may be removed to allow for solo pedaling.
MISS BEHAVIN' Particulars:
Length: 20′ (6.1m)
Beam: 30″ (0.76m)
Boat weight: 71 lbs (32kg)
Block coefficient: 0.44
Prismatic coefficient: 0.60
H2Pro-Ped unit weight: 28 lbs (13kg) each
Designed displacement: 478 lbs (217kg)
See more in Designs: Sketchbook, WoodenBoat issue 247.
Do you have a boat concept you'd like to see Laurie McGowan and Michael Schacht develop? If so, send it to Sketchbook, WoodenBoat Publications, P.O. Box 78, Brooklin, ME 04616, or email it to sketchbook@woodenboat.com. Your letter should be no longer than 500 words.