A Visit to the Campus of WoodenBoat—Part 1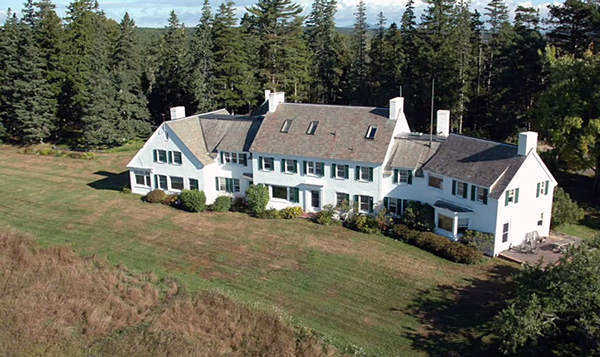 Jon Wilson started WoodenBoat magazine in 1974 in his own living room. Our long-time subscribers will remember Craig Milner's picture of Jon conducting WoodenBoat business from a phone nailed to a tree. Ten years after that courageous start, the magazine had moved into the Porter Estate on Naskeag Road in Brooklin, Maine. Though the magazine has been here for over 30 years, visitors still come throughout the year to tour the campus and peek at the magazine offices.
In the first of the series of conversations with the staff of WoodenBoat Publications, Jon Wilson welcomes us to the Porter home, a mansion built in 1916, which now serves as the offices for WoodenBoat magazine, Professional BoatBuilder magazine, and the WoodenBoat School. Additional videos in this series will be posted periodically as we share of some of the most interesting aspects, art, and artifacts on our campus.