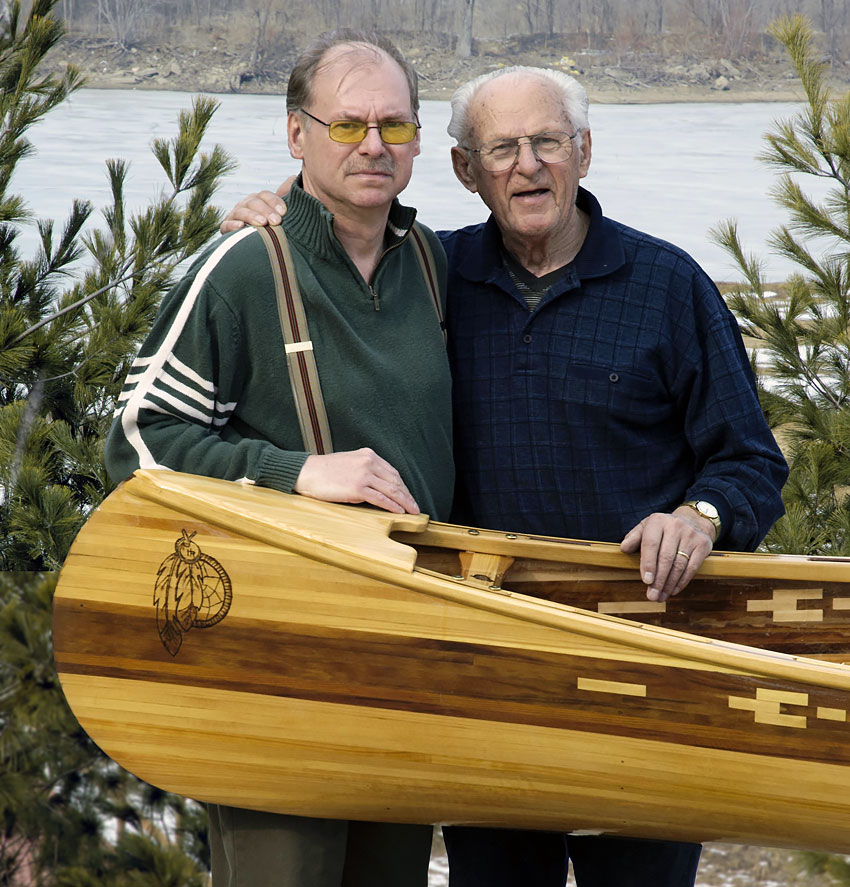 Six years ago, Dave Hupke suffered a near-fatal injury. While his life hung in the balance, he imagined what he would do if he were to have the good fortune to live beyond the age of 46.
As a teen, he had been a Boy Scout guide in Ely, Minnesota, and later, as an Eagle Scout, he led trips through the Boundary Waters Canoe Area. Drawing on his fond memories of wilderness paddling and of the beauty of cedar-strip canoes, he decided that if he walked out of the hospital he'd build a canoe.
One month after his accident, Dave's survival was assured. But it took three-and-a half years for him to regain his strength and return to work. That's when he began building his dream canoe—the 17′ Kenosha design by Ray Klebba of White Salmon Boat Works in the town of White Salmon, Washington.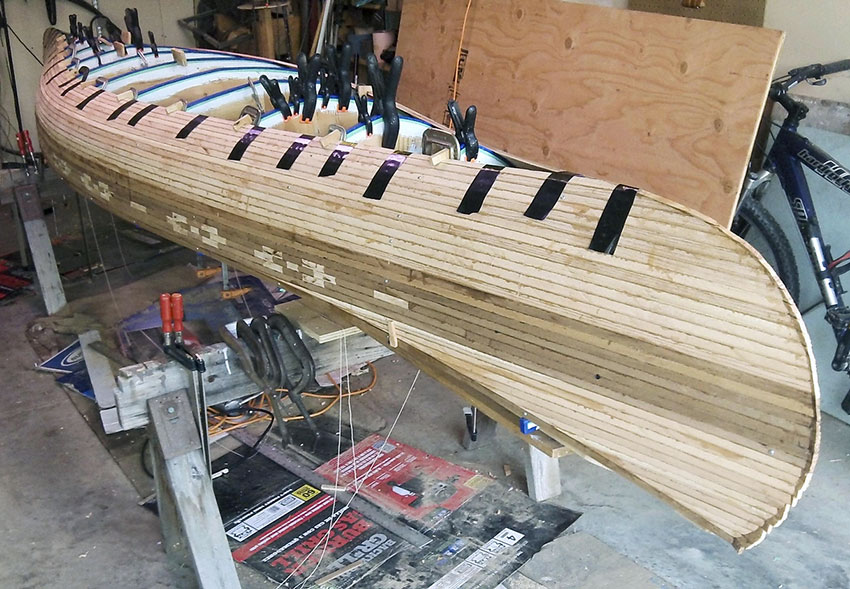 Working alongside his 82-year-old father, Horst, a craftsman who had emigrated from Germany, Dave built a beautiful canoe while facing an uncertain future. More photographs, and a short video, appear in the Reader Built Boats section of Small Boats Monthly (SBM), the online publication devoted exclusively to small craft. Click here to view that article—and to subscribe to the site for full access to all of our issues (24 and counting!)