A 35′ H.C. Hanson cruiser from 1934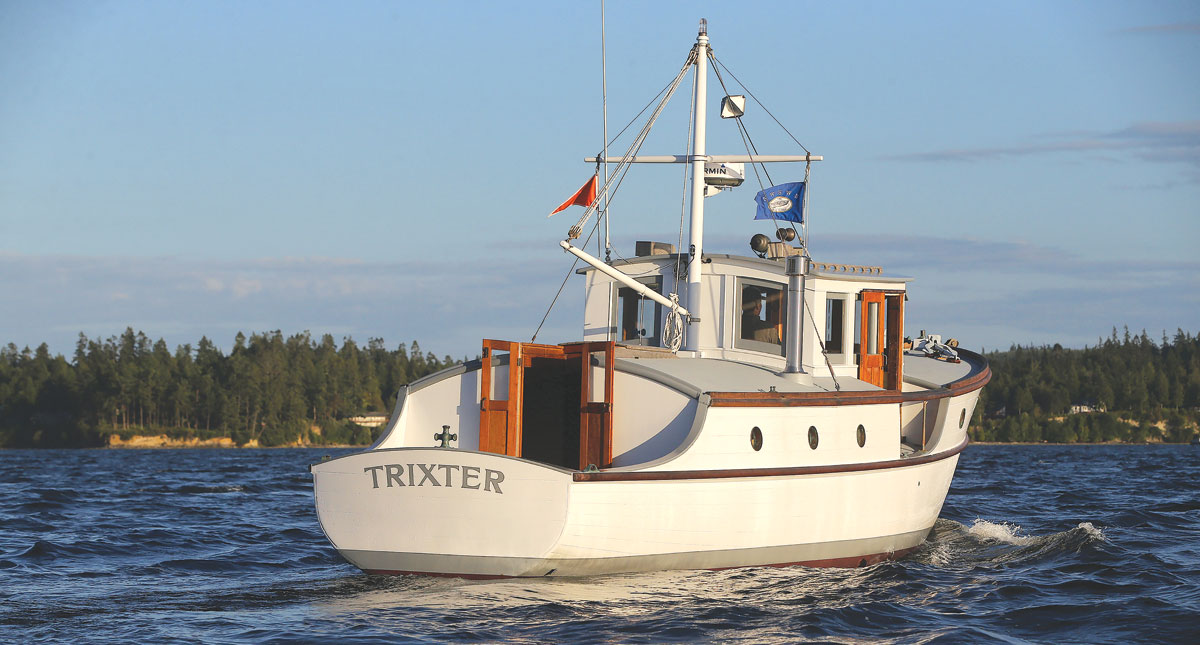 TRIXTER, designed by H.C. Hanson, was launched on April 21, 1934, at the Prothero & McDonald boatyard in Seattle, Washington. The owner, Foster Gibson, would have been well known to both the yard and the designer, since he managed the Edison Storage Battery Supply Company, a vendor of marine batteries.
She is 35′ LOA, with a beam of 10′4″ and a draft of 3′4″, and is very similar to Hanson's 36′ Stock Cruiser design of 1926, shown on page 30 of WB No. 258. She is carvel-planked with 1″-thick western red cedar over 1½″×2″ steam-bent white oak frames, using galvanized-steel fastenings. Her backbone timbers are of Douglas-fir, and her 2″-thick floor timbers are fitted on top of her frames, in West Coast fashion. The frames are spaced every 10″. The sheer clamps, which are made up of four layers bolted together, have total cross-sectional dimensions of 1¾″×8″.
According to a 1936 writeup in Pacific Motor Boat, Gibson "did a lot of work on her himself." Her gear was exceptional for her times—the magazine called her "the last word in equipment and comfort"—including a Wilcox-Crittenden Sealoc head, bronze portlights, Hyde propeller, copper water tanks, Fullerlac glass, hardware by Elliott Bronze Company, and of course Edison batteries.
The Gibsons intended her for cruising and fishing on Puget Sound, both very popular pastimes in the 1930s. "You won't find a harder worker in 48 states, yet he manages to do some boating and some fishing—but not as much as he would like to," the magazine reported. When I purchased the boat in 2015, I was told that a subsequent owner had used her to carry mail between Puget Sound and Alaska for a time.
With few exceptions, mainly in her engine and systems, TRIXTER today is just as Hanson envisioned her, as Prothero & McDonald built her, and as the Gibsons experienced her during their cruises around the Sound. She has had very little alteration from the original. Her enclosed cabins provide ample protection from the elements, and yet her afterdeck provides a comfortable "back porch" during fine weather. She was called an "ideal type for Northwest waters" at her launching, and I couldn't agree more.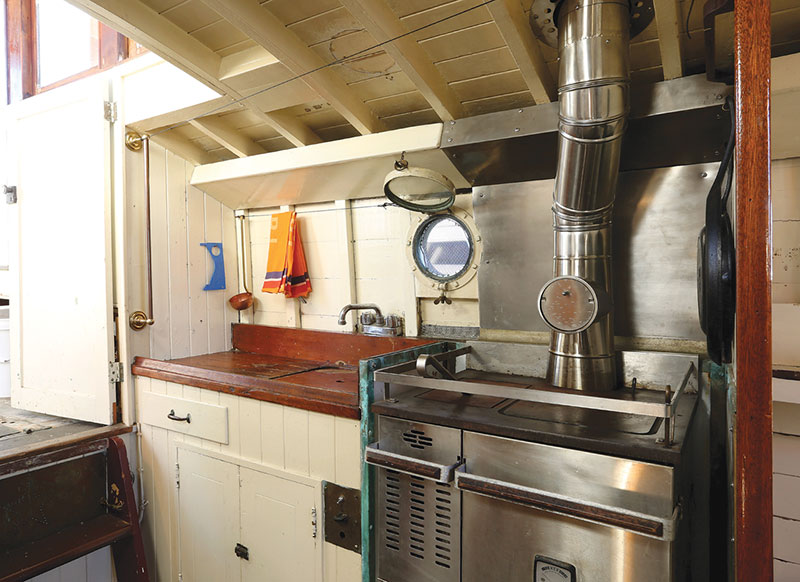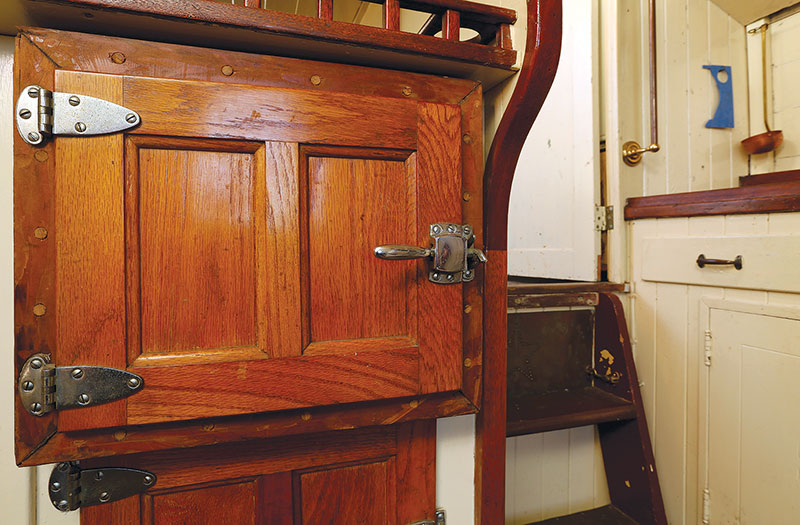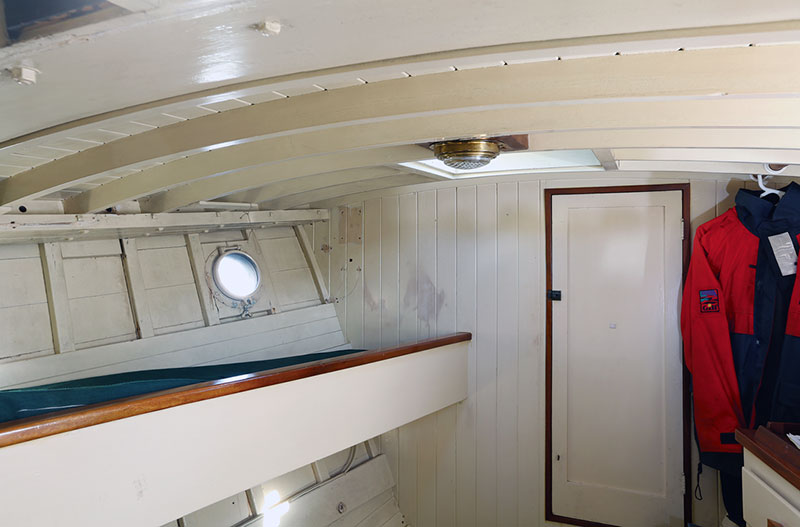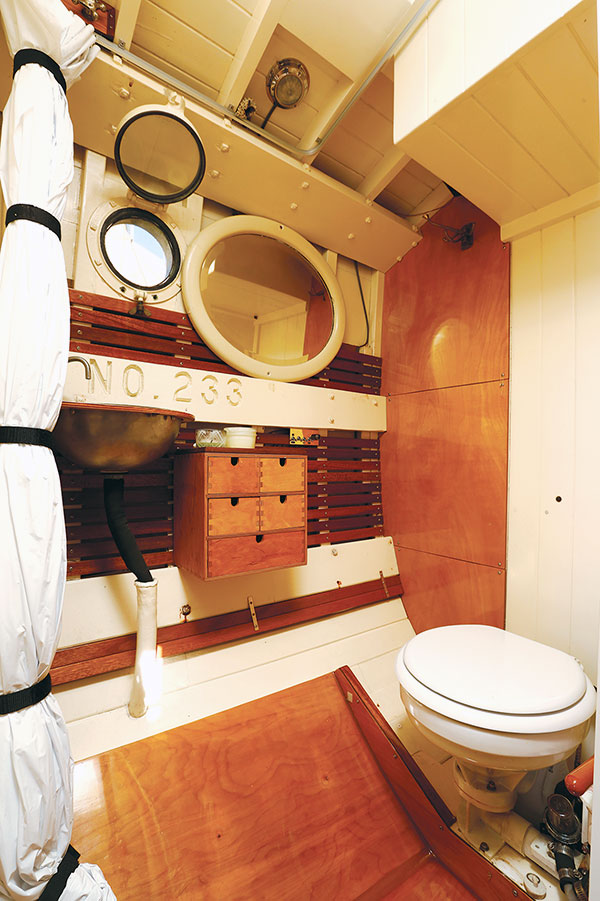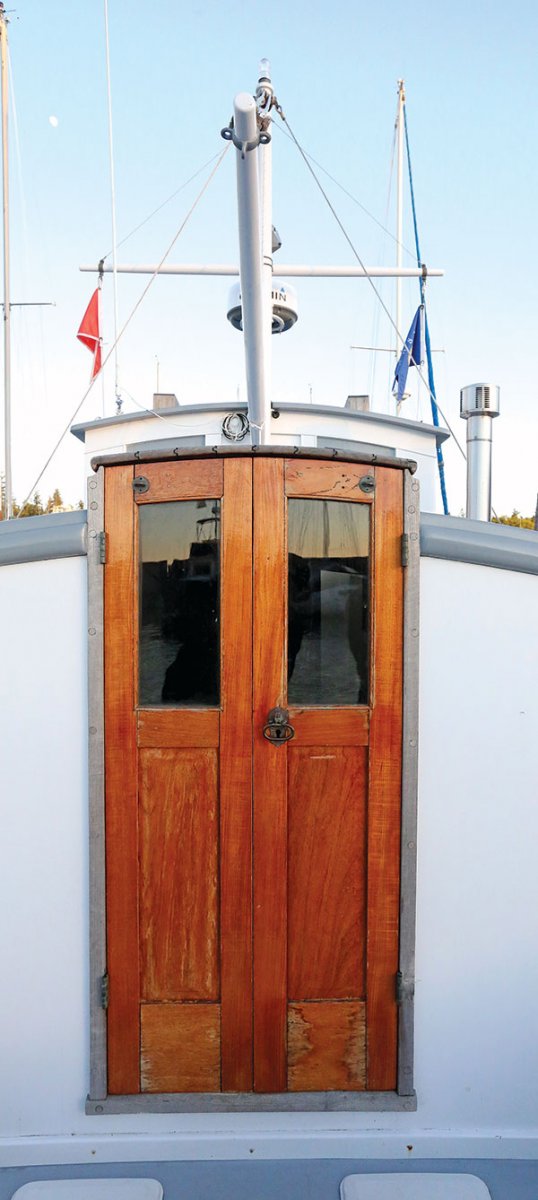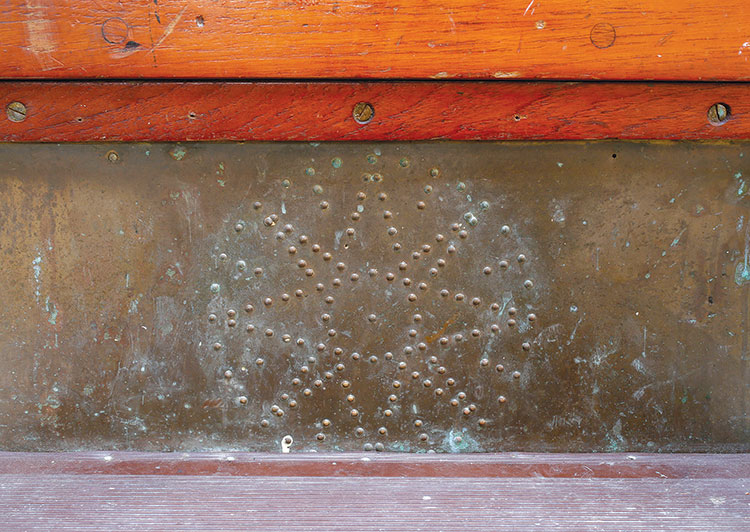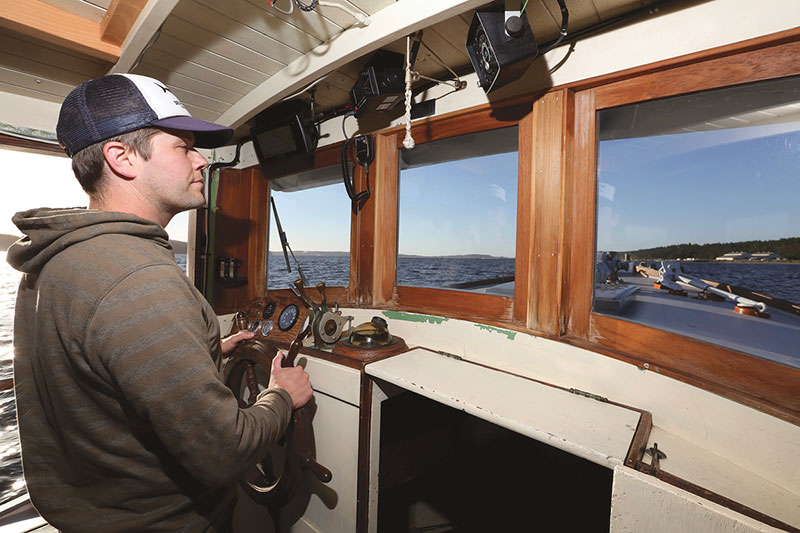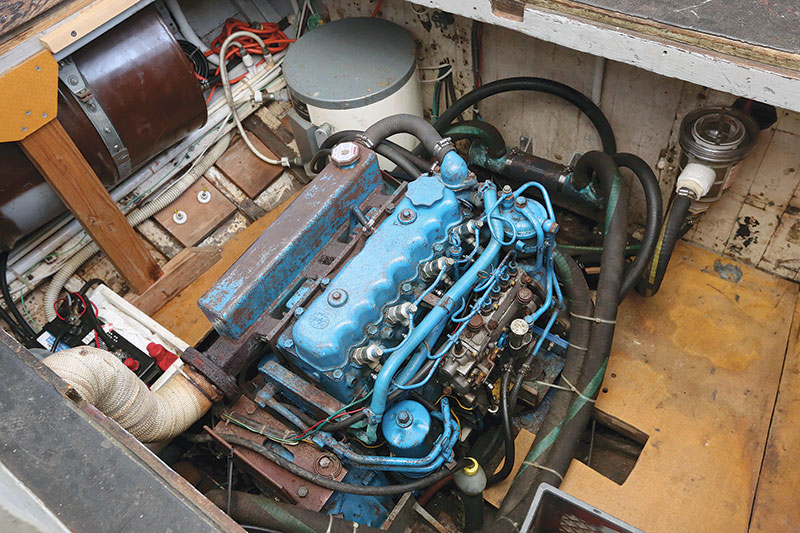 ---
Sean Koomen is the chief instructor at the Northwest School of Wooden Boatbuilding in Port Hadlock, Washington, and he moors TRIXTER at a marina nearby. He can be reached at sean@nwswb.edu.