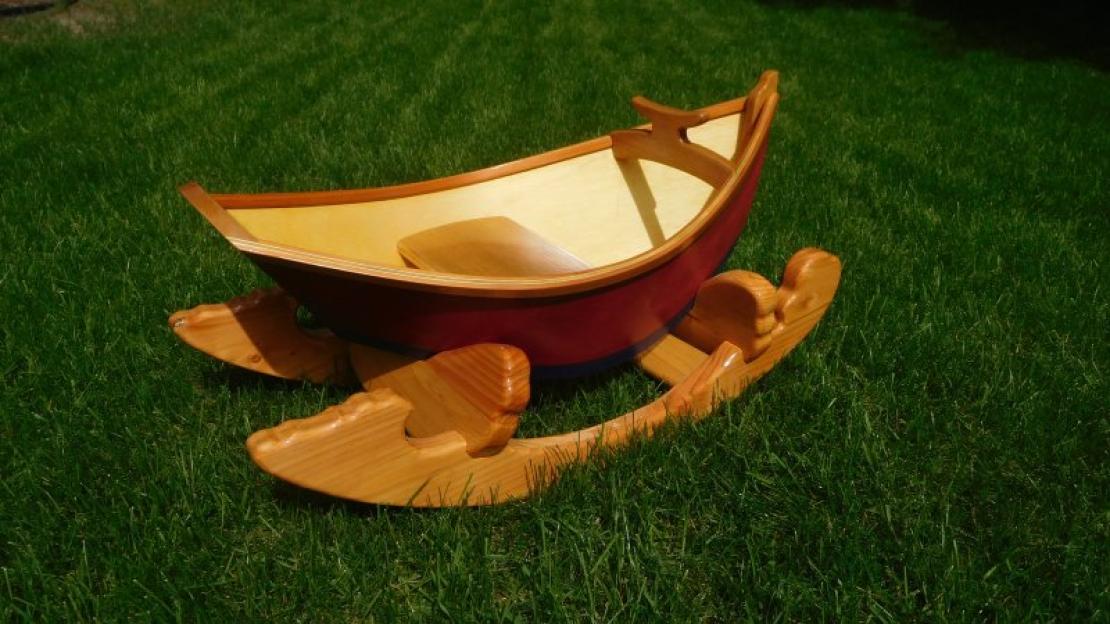 Gloucester Rocking Dory
Gloucester Rocking Dory.
This little gem caught my attention and was as much fun to build as it looks. Its exaggerated curves and wave inspired rockers give it a cartoonish quality. Turns out its a tad small for me so Ill be giving it to a future skipper...
Designed by Buckley Smith. Plans available from the WoodenBoat Store.
Design Specifications
3' 0"
3' 0"
(Duplicates) Designer Name
Buckley Smith
Type/Rig/Power
Gloucester Rocking Dory
Builder Name
Barry Anspach
Home Port
Whitefish, Montana