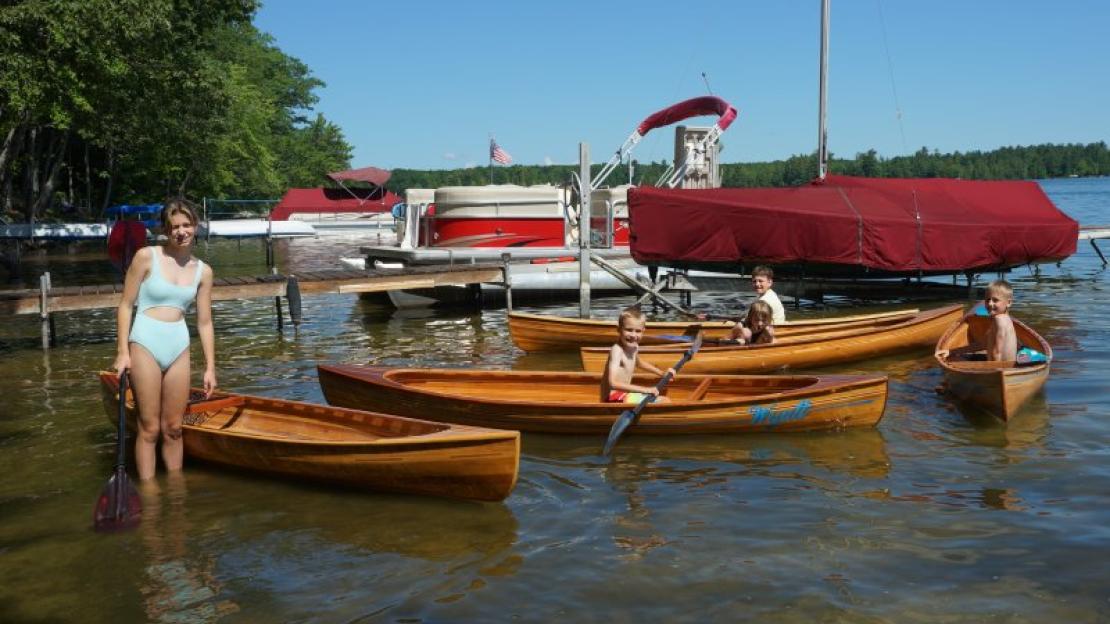 MISS-JULIE , MISS-VIVIAN, COLE-WILLIAM, BECKETT, WYATT
We have five grandchildren from 14 years down to 7 years so I built a (wee lassie) for each one and had them lettered from a local clasic car sword striper artist (Dr Ru,) they call him around the Detroit area.Took a few years to complete them all. I got one one done and another grandchild comes along so my quest became quite a project but hopefully they will keep them well after I am gone! Here is five kids with them in the lake.Also built 2 Silvertip paddle boards and a Robert w Stephens sail boat that was featured in WoodeBoat in 1986 design page 24 years ago and we still sail it in Michigan.
Design Specifications
11' 9"
11' 9"
Home Port
Manistee michigan