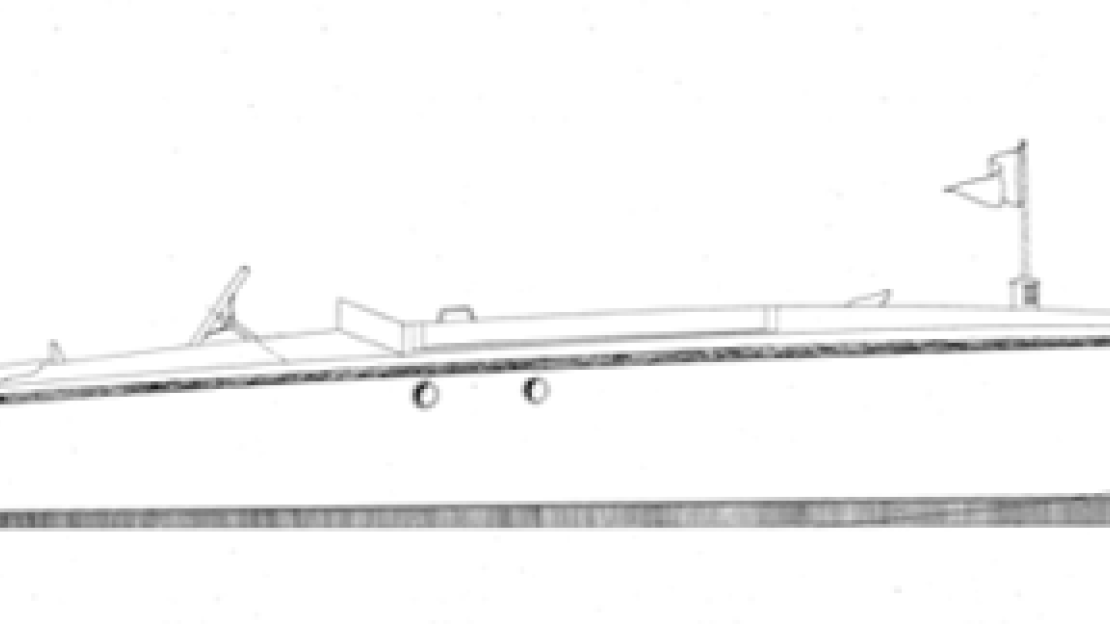 Motorboats - Outboard
16' Gentleman's Runabout
A low-power, moderate-speed inboard runabout for protected waters. Designed for sawn frames and batten-seam planking.Construction: Battened-seam planking over sawn frames. Lofting required. Plans include 5 sheets.Please note: the Westerbeke 26G engine spec'd in the plans is no longer manufactured.Alternatives are to select a similar size from a salvage yard, or with a light weight Yanmar diesel. You might even try biodiesel for fuel, to save your olfactories. We understand that the 26G means 26 horsepower gas engine that weighed about 350 lbs with the transmission.
Design Specifications
Designer
Nelson Zimmer & John Hacker
Displacement
(at DWL) - 849 lbs.
Propulsion
Gas inboard engine
Available as
complete_plans
Contact
The WoodenBoat Store
Post Office Box 78
Brooklin, Maine 04616 USA
Phone: 1.800.273.7447