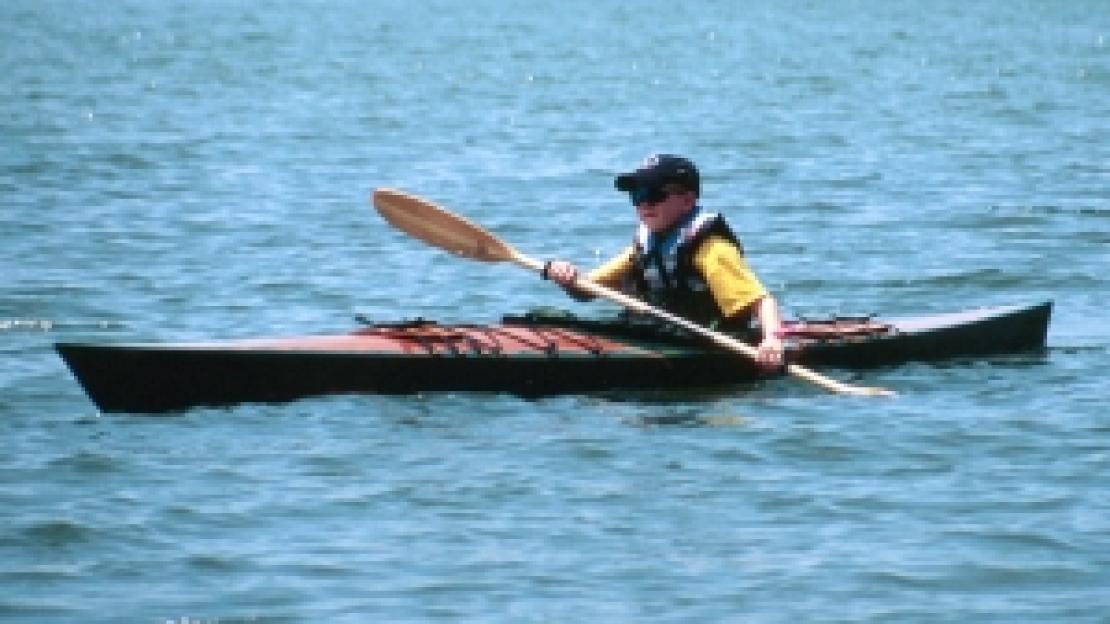 Oar / Paddle
Chesapeake 14
 More than 6,300 Chesapeake-series kits have been shipped over the last 10 years. An enduring favorite among paddlers, the Chesapeakes are the gold standard for build-it-yourself sea kayaks.  In 2008, Sea Kayaker readers awarded the Chesapeake 17 "Best Kayak Kit."They are easy to build but handsome and fast. High-volume bows lift you over rough seas — or powerboat wakes — while the skeg-like stern prevents weather-cocking in blustery winds. CLC's signature cambered decks shed spray, increase the storage space inside the hull, add strength without weight, and look great. Chesapeakes are built in garages, apartments, living rooms, television studios, and in at least 50 countries from Iceland to Australia.Small sea kayaks are often just cute versions of larger, more serious boats. The Chesapeake 14™ is a serious kayak in its own right, designed specifically for kids and small-statured adults who don't want to be left behind by the big boats.
Design Specifications
Designer
Chesapeake Light Craft
Displacement
Hull Weight - 36 lbs.
Cost
$750 Complete Kit / $69 Plans & Manual
Contact
1805 George Avenue Annapolis Maryland 21401 Phone: 410-267-0137