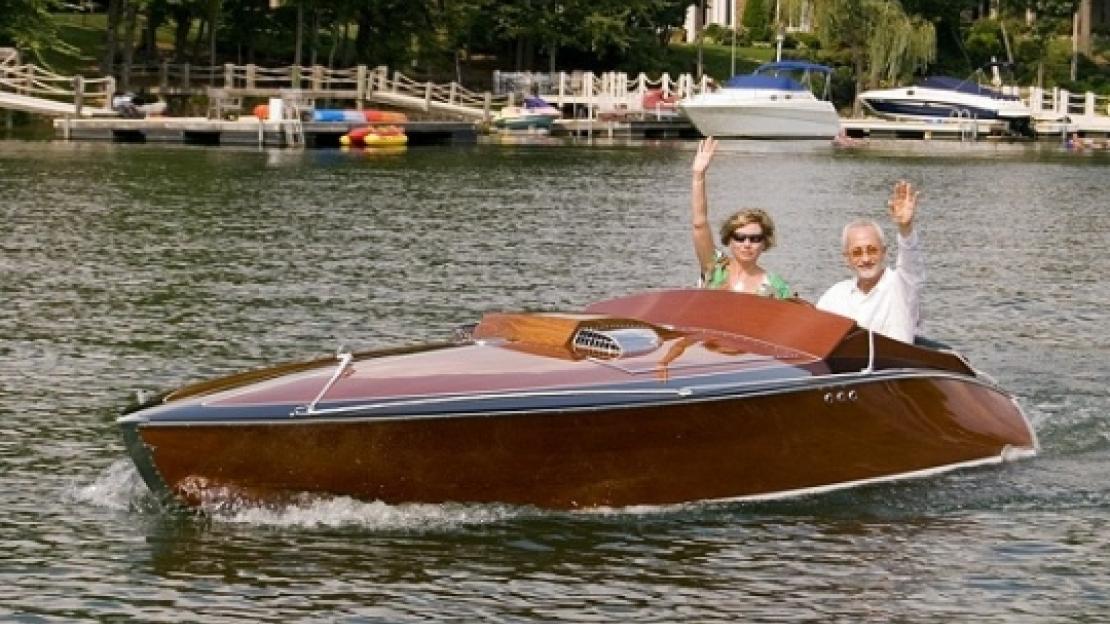 Cracker Box
It looks like a hot-rod; you can almost imagine a fox tail streaming behind. It's a boat that has a look that will draw specators wherever she goes. But the CRACKER BOX offers more than good looks. It has been used in competition, achieving speeds in excess of 70 mph with a small block Chevy. When you stomp on the accelerator it's easy to imagine you've left the "pack" and are about to take the checkered flag. She can easily handle a skier and is an ideal boat for cruisin' down the main drag. A mid-mounted inboard engine drives through a reliable and efficient propeller to really dig in and move out. The aft seat location makes the riding easy. The compact CRACKER BOX is easy to trailer and handle, too. This proven design can be built even if you're on a budget. You can do your own automotive motor conversion using components available from Glen-L.
Design Specifications
Propulsion
Centrally located inboard motor
Contact
9152 Rosecrans Ave.
Bellflower CA 90706
Phone: 562-630-6258