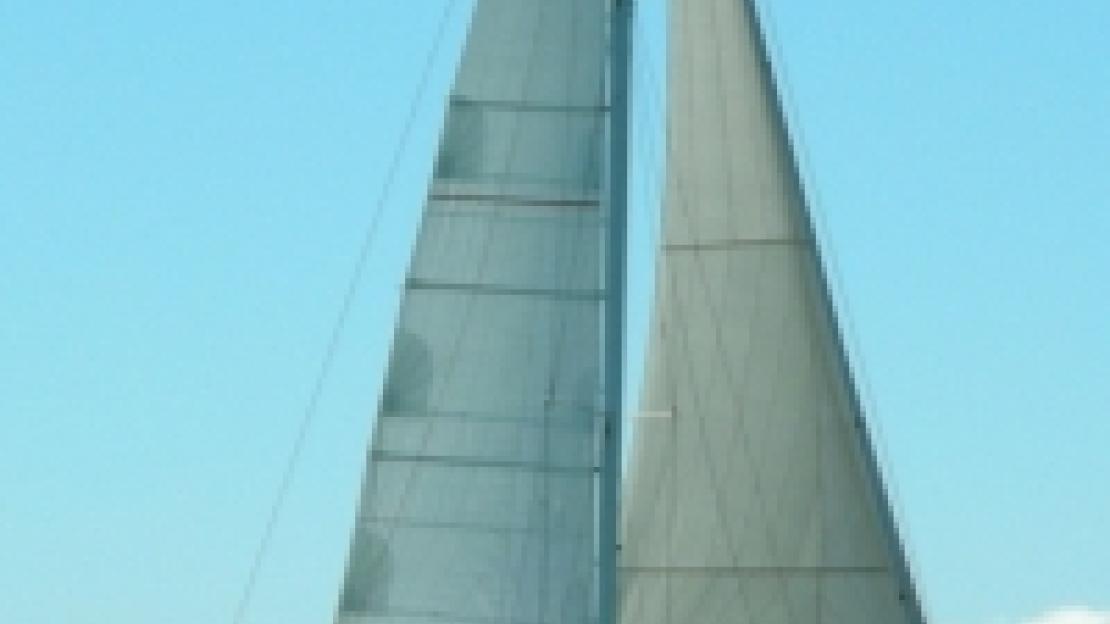 Sailboats - Cruising
Haka 145
Haka 145 is a totally new concept where life aboard benefits from a deck saloon without detracting for our usual seakindliness. Its profile stays in our sleek styling.
Keeping a watch is possible from the galley, chart table or settee. A quarter berth will be appreciated in bad weather. The two large double cabins are situated where the motion is the most comfortable at sea.
Designed for voyaging, this layout allows a rigid tender under the cockpit. A true engine room is under the saloon with all heavy weights low and amidships.
Sandwich construction uses AIREX foam, epoxy resin and Kevlar to cope with eventual collisions. With sandwich watertight bulkheads, she is unsinkable.
Bilge keel and cutter rig are simple answers for voyaging.
The latest built visited Iceland, Spitzberg, etc... and now on its way to Alaska!
Design Specifications
Available as
complete_plans
Contact
La Touche
FOUSSAIS-PAYRE 85240
Phone: +33 (0)2 51 51 46 45