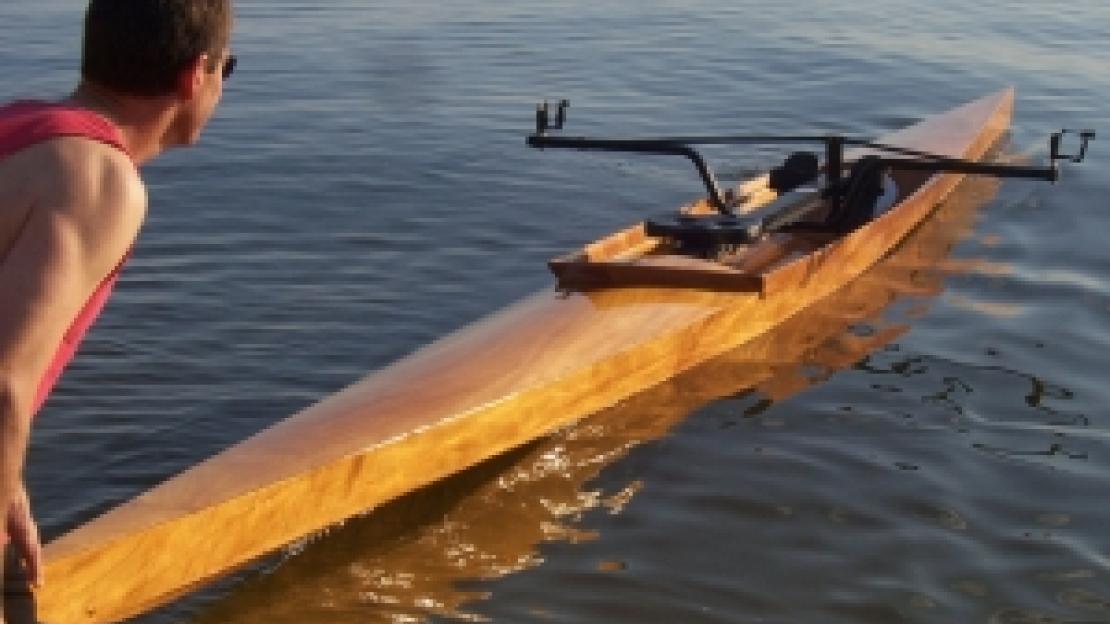 Oar / Paddle
Oxford Shell
The Oxford Shell is a swift, smooth running "recreational" shell suitable for all skill levels. The narrow hard-chine hull provides speed and good initial stability in a shape that's easy to build. Whether you're just learning how to row a sliding seat shell, or you're a seasoned expert looking for a handsome exercise boat, the Oxford Shell has the performance you want.The Oxford Shell's weight is kept to a minimum with 3mm okoume in the sides and deck. 4mm panels on the bottom and fiberglass on the entire hull assure strength and durability in hard beach landings. Handsome 6mm okoume coamings are sufficiently tall to protect the cockpit in chop up to 12″. A removable aluminum skeg is standard in the kit.We have designed the Oxford Shell to accept the excellent self-contained sliding units manufactured by Alden and Piantedosi. The Alden Oarmaster™, Oarmaster II™, and Piantedosi™ Row Wing are simple to install in the Oxford Shell™ and can be removed in seconds for cartopping.
Design Specifications
Designer
Chesapeake Light Craft
Displacement
Hull Weight - 39 lbs.
Propulsion
Sliding Seat & Oars
Cost
See website for costs
Contact
1805 George Avenue Annapolis Maryland 21401 Phone: 410-267-0137