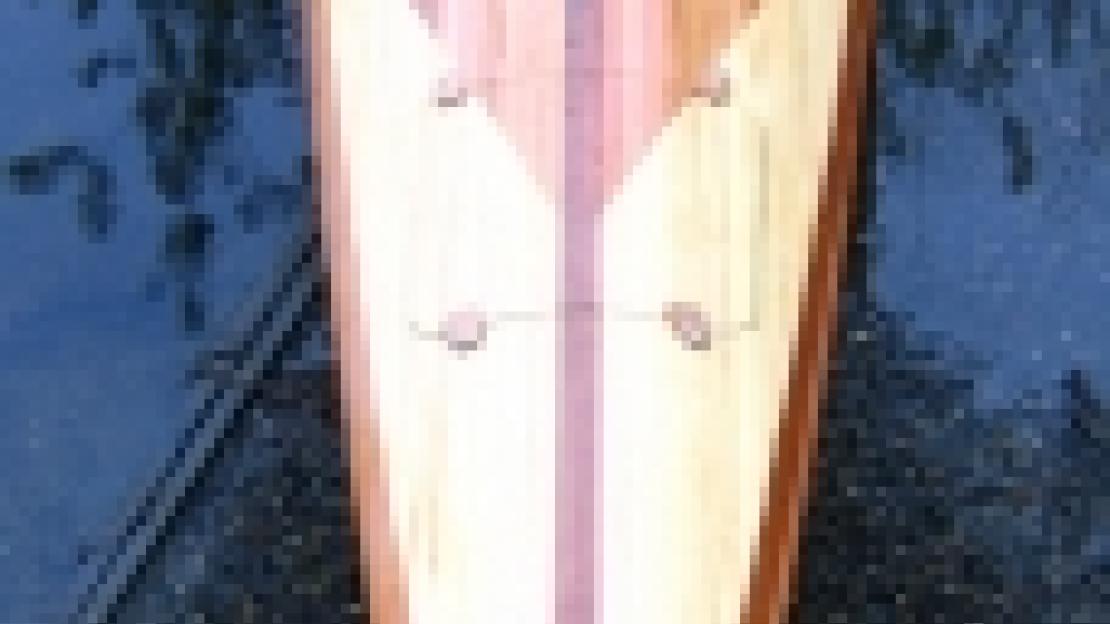 Oar / Paddle
Shearwater 14 Hybrid
Cedar-strip kayaks are admired for their beauty and functionality.  Kayaks made entirely of cedar strips require a "strongback" and special molds, which translates into a lot of skilled labor and time.  Why not combine the best qualities of stitch-and-glue plywood kayaks with the beauty of a cedar strip deck?This is exactly what we have done with the Shearwater Hybrid kayak kits.  We took the standard Shearwater's graceful hull lines and added a strip-planked deck.  The resulting hybrid of strip and plywood techniques combines the look of a cedar-strip hull with the speedy assembly and great handling of a West Greenland-style hull.  The Shearwater Hybrid is a kayak with elegance and individuality. Since the hull forms the "strongback" for constructing the strip-planked deck, assembly time is a fraction of an all-strip hull.  Our Shearwater 16 display model took about 100 hours from start to finish! 
Design Specifications
Displacement
Hull Weight - 39 lbs.
Cost
$1049 Complete Kit / $99 Full Sized Plans & Manual
Contact
1805 George Avenue Annapolis Maryland 21401 Phone: 410-267-0137