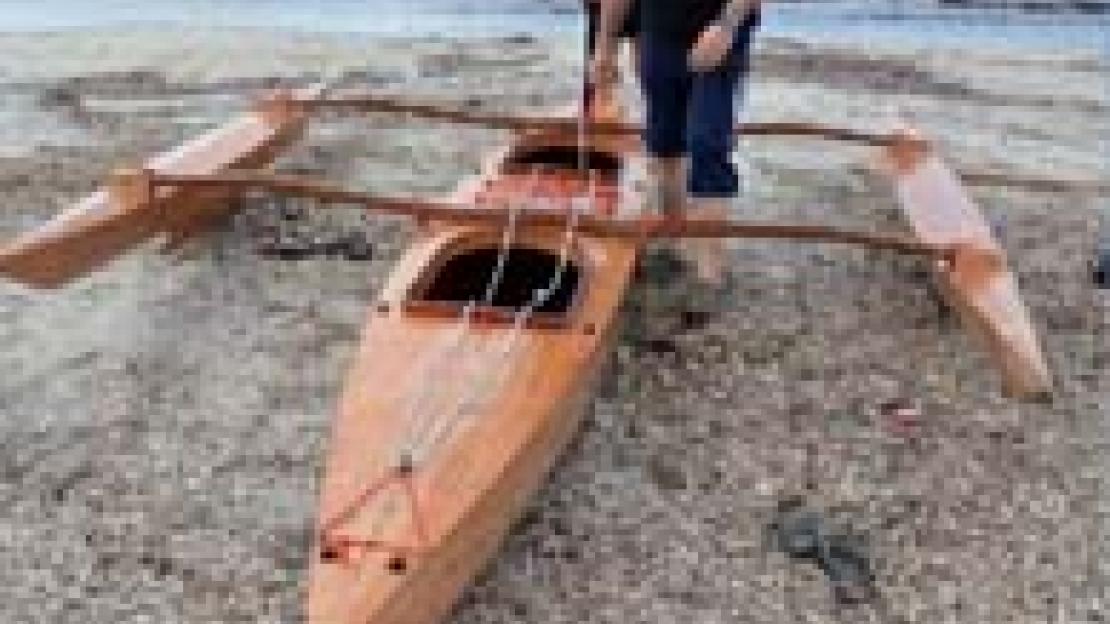 Oar / Paddle
Sail Kit for kayaks
The Sail kit allows you to transform the canoes NINFA, NAIADE and ONDINA, in small sailing trimarans for coastal cruising with minimal efforts.
It's designed with two variants: one adaptable to Naiade and Ondina (version A), and the other for Ninfa (version B). The two versions differ in the size of the floats and the sail area allowed.
The Sail kit needs some small transformation on the canoe as for the mast hole (through the deck), the crossbeams supports installed on the sides, the external rudder system and can be easily removed.
The side floats are made with the stitch and glue method and entirely sheathed with glass to ensure lightness and strength.
The crossbeams can be made either of laminated wood or aluminum pipes marking aestetic or simplicity aspects.
More information at: www.bcademco.it
Design Specifications
Designer
Paolo Lodigiani and Matteo Costa
Available as
complete_plans
Contact
B.C.A. Demco kit
via Ricciarelli 21 - 20148 MILANO - ITALY
Tel / Fax: +39 02.4870.8331
E-Mail: bcademco@gmail.com