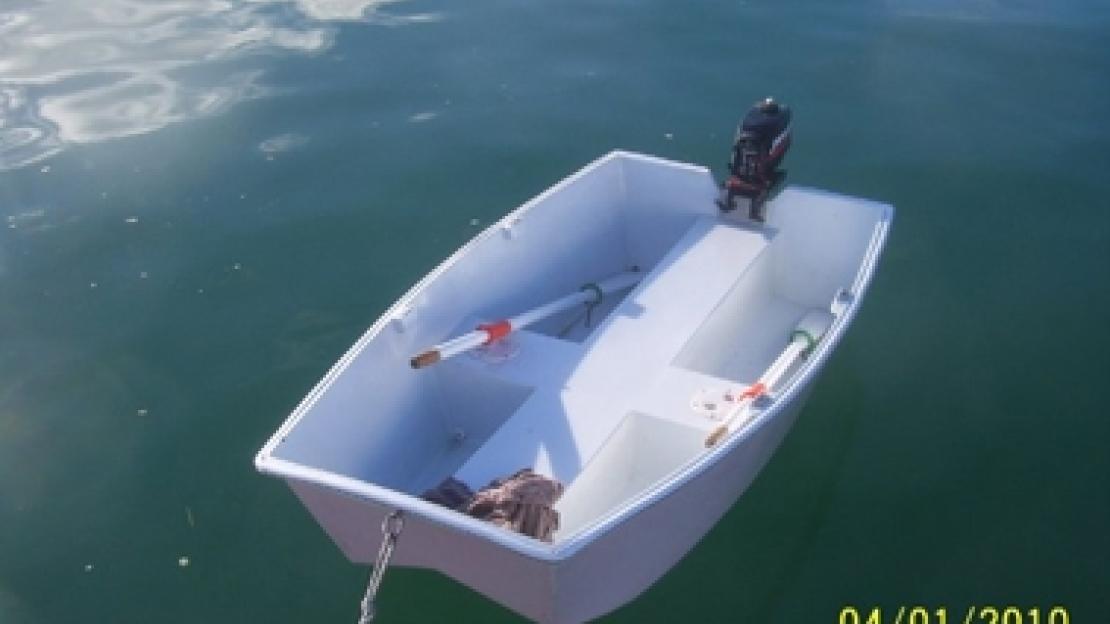 Oar / Paddle
Unicat 2.4
The Unicat 2.4 is a stable, and practical dinghy, designed for use as a tender or for fishing. The innovative inverted vee hull is very stable, easy to row, fast under motor, and can carry up to 3 adults safely.The Unicat can achieve planing speeds with only 3hp.The Unique cross shaped seating allows correct distribution of passengers to keep the boat correctly trimmed for easy rowing and a dry ride. The seats provide sealed bouyancy to keep the boat afloat if swamped. Watertight storage is provided for small items such as cellphones and keys.With a weight of only 35kg, the Unicat can be carried on a roof rack, or the back of a utility vehicle.Construction is stitch and tape plywood, sealed with fibreglass on the outside. This method is light, quick, sturdy, and results in a low maintenance boat. Construction of the first boat took 2 weeks of afternoon and evening work. Fairing and painting took a further 4 weeks.
Design Specifications
Displacement
300kg (Full Load)
Propulsion
Oars, Outboard motor
Contact
82A Wirihana Road, Titirangi.
Auckland 604
Phone: 021 2389039