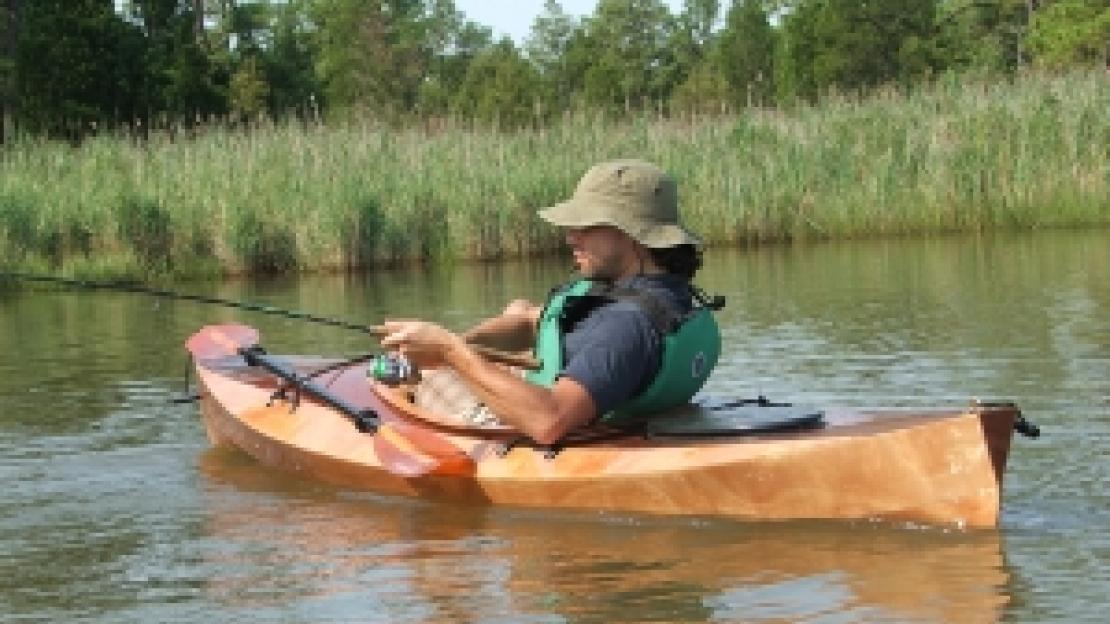 Oar / Paddle
Wood Duck 12
Compact, easy-to-launch boats just seem to get used the most. Keep your Wood Duck on top of the car, ready to toss into all the interesting creeks in your county. The Wood Ducks are among our easiest-to-build kits. Panels are precision-cut on our computerized equipment, with puzzle-joints and pre-drilled stitching holes for fast and accurate assembly. Sheathed in fiberglass inside and out, the Wood Duck will withstand real-world abuse on gravel or shell beaches and will bounce over submerged stumps.Capacity is ample and meant to accommodate a broad range of paddlers. Cockpits are 38 inches long, for easy in and out, and your legs and knees will not be confined. The Wood Duck 12 will easily handle a 275-pounder, plus gear. A flush hatch for the rear compartment is standard in all kits; an airtight oval VCP hatch is an option. In either case, both boats can carry a heavy payload in the fore and aft compartments, enough for picnicking, camping or a whole lot of fishing gear.
Design Specifications
Displacement
Hull Weight - 40 lbs.
Cost
$849 Complete Kit / $89 Plans & Manual
Contact
1805 George Avenue
Annapolis, Maryland 21401
Phone: 410-267-0137