A modern 18′1″ (5.51m) catboat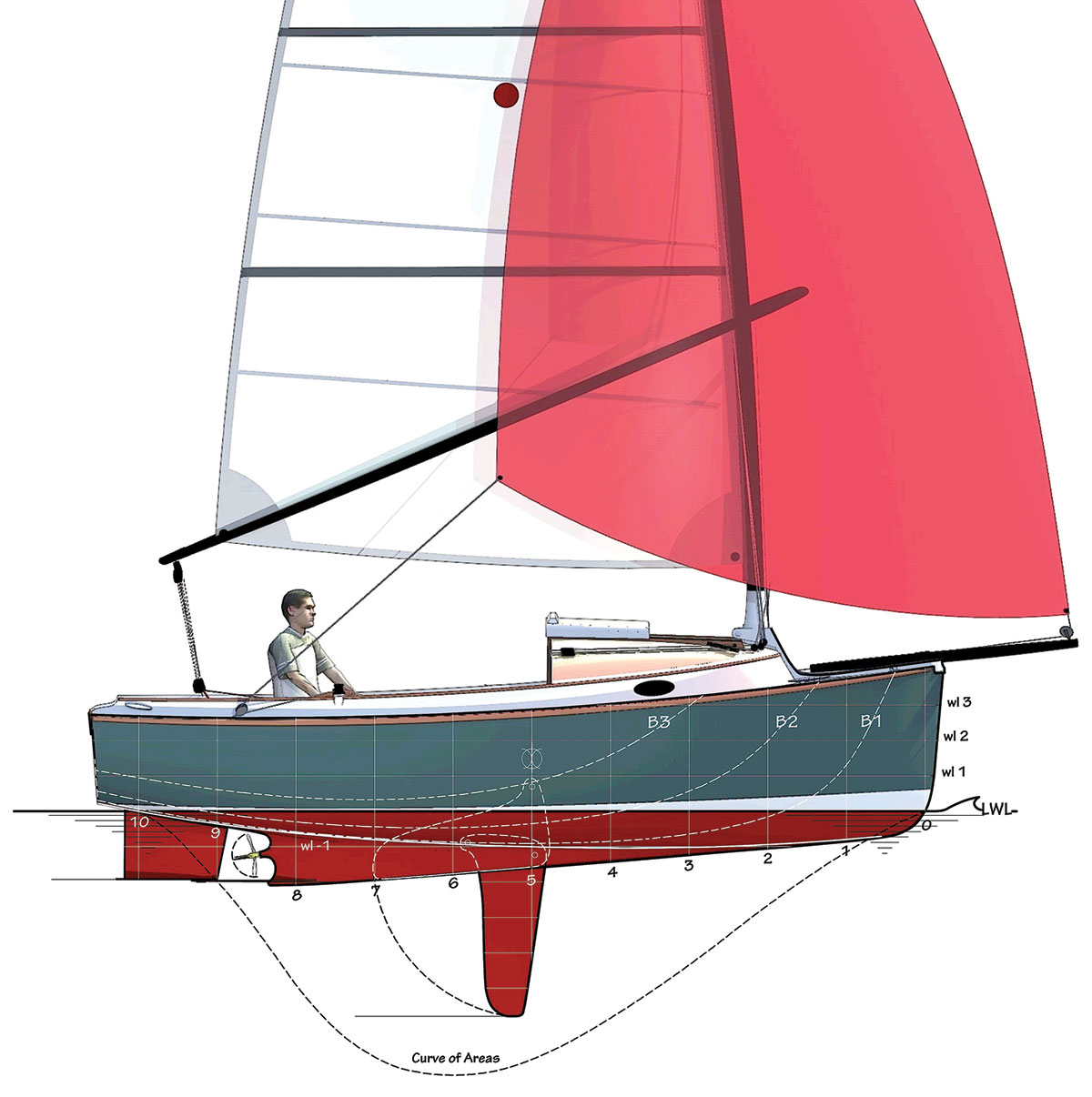 Inlet Cat is comfortable 18′ daysailer. The boat is trailerable and easily managed, and has a large and comfortable cockpit with 10′ long bench seats. The modern fathead cat rig is simple and powerful, and the mast is easily raised and lowered in a cleverly engineered tabernacle. A 3kW electric motor provides auxiliary power. Featured in the Sketchbook department of WoodenBoat magazine No. 280 (May/June 2021).
---
Laurie McGowan is a Nova Scotia–based boat designer with a diverse on- and below-water work history. He specializes in energy-efficient commercial and pleasure boats. More of his work may be found at mcgowanmarinedesign.com.
Do you have a boat concept you'd like to see develop for Sketchbook? If so, email it to sketchbook@woodenboat.com. Your concept should be no longer than 500 words.