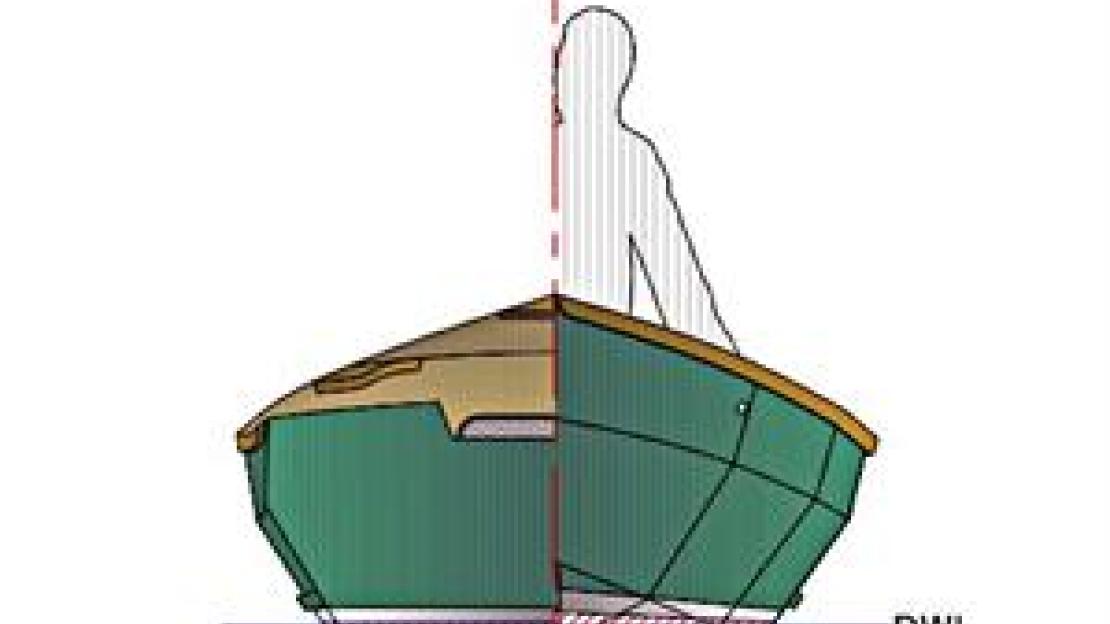 Candlefish 13
The candlefish is a versatile small fishing boat. Originally designed to be a cartoppable fishing skiff for high latitude rivers and lakes, she has also proven to be an excellent yacht tender.
With one person aboard, she draws about 4.5", on an ultimate hunting trip, she could carry 1323#, draw 10.5" and still have 13"+ of freeboard at the lowest point of the sheer.
Under normal loading, she planes at 20+mph with an 8hp outboard.
Sam recently built one of these as a tender for his beloved Josephine, and reports that he loves it.
The kit is assembled inverted over a computer-cut construction frame that indexes the bulkheads at the proper spacing, paralllel, axially-aligned and level. The hull panels are joined end-to-end with our engineered puzzle splices, avoiding the need for fiddly and difficult-to-align scarphing. From this sturdy foundation, you can be sure that you can build an accurate boat.
The basic kit is enough to build the bare hull, ready for rollover.
Design Specifications
Available as
Kit & Complete Plans