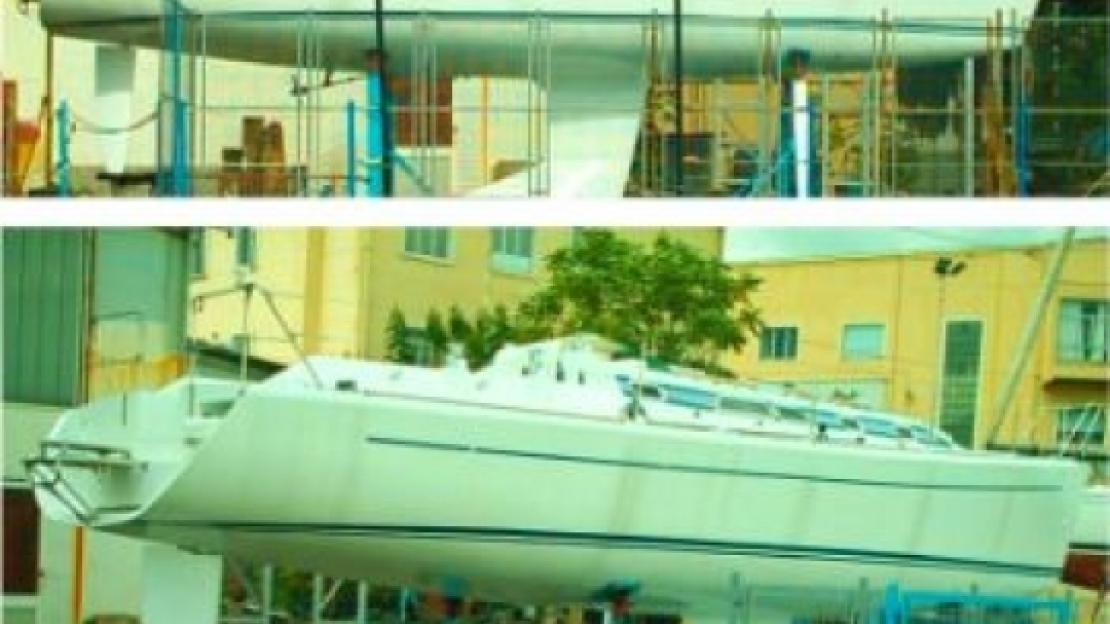 Sailboats - Cruising
Didi 40cr
The Didi 40cr is an extended cruising version of the Didi 38, built by the radius chine plywood method. It has a longer cabin and interior than the Didi 38 and a different interior layout, with aft heads and large aft cabin.
Design Specifications
Draft
3 options 5' 3" to 7' 4"
Displacement
10470lb to DWL, 8820lb in measurement trim
Propulsion
sail, inboard diesel
Cost
Plans US$1500, study pack $60, plus shipping. Mylar bulkhead patterns optional extra
Contact
1340-1272 N Great Neck Rd #343
Virginia Beach VA 23454
Phone: (757)962-9273