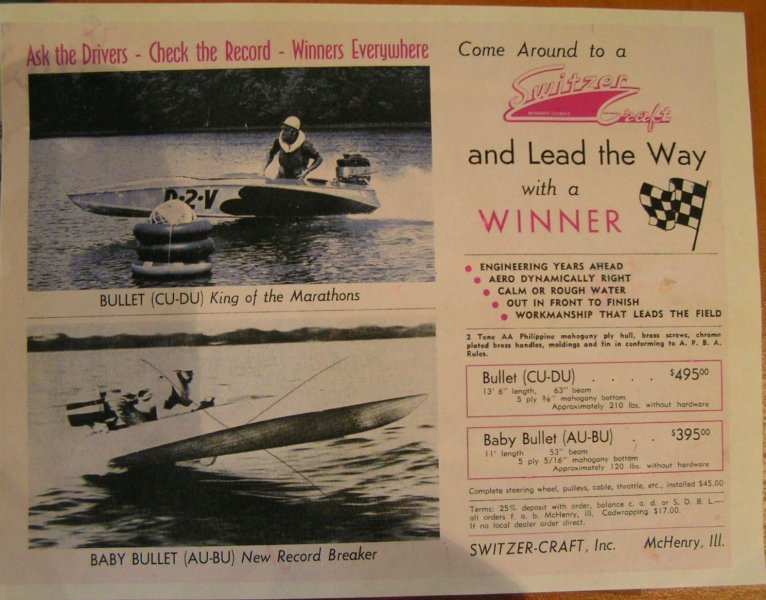 Designer:
Switzer-Craft - Classic Wooden Boat Plans
Our best seller the 13 1/2 foot Bullet by Switzer. Iconic lines, the Bullet was a marathon and record breaker in its time.
A low riding speedster able in calm or rough water. This is our only reverse engineered plan due to a factory fire...