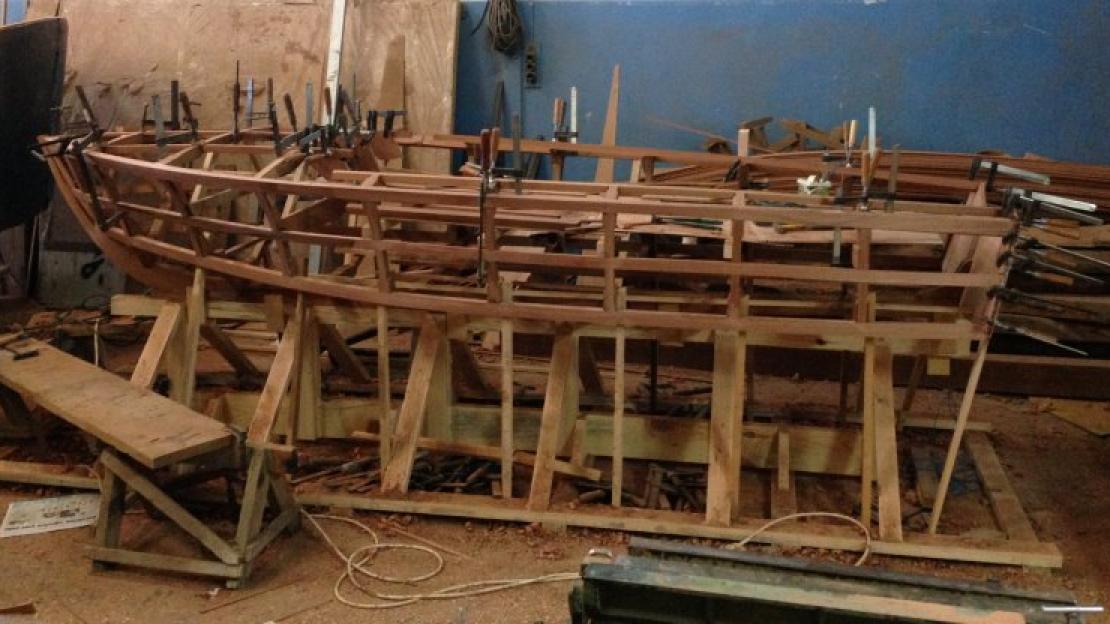 Motorboats - Outboard
Riva Scoiattolo Replica 1950's
Riva's only outboard designed in the early 50's with a 25hp Evinrude. Some 140 models were built between 1950 and 1957. We have been fortunate enough to have received a good set of plans that cover all details enabling us to replicate this little treasure.
Frames include double gussets, seat risers, side battens, keel cut-outs and all other details as per original plans. These are turning out to be very detailed and involved plans but will be suited to amateurs and experienced builders. Dimensions are stated in millimeters and will not be amended to suit inches and feet though fortunately most sizes do coincide with our favored imperial sizes.
At 14 feet there are 9 frames in total spaced at 440 mm or about 17 inches, details on seating and floors is also included ensuring a very close if not exact replica for those happy to put in the effort
Images are from our first builder Berk in Turkey. We're so grateful for the build images and to have been a part of the first true replica.
Design Specifications
Designer
Orinally by Riva, converted to CAD by Classic Wooden Boat Plans
Available as
complete_plans