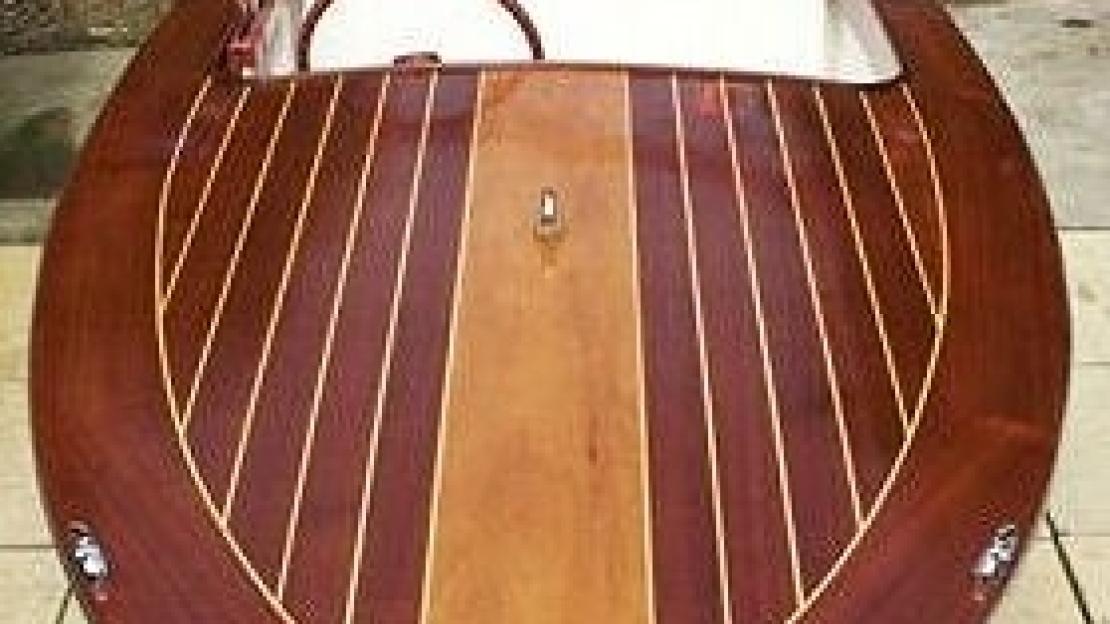 Motorboats - Outboard
Squirt
The SQUIRT is a small runabout for the young at heart. But don't let her size fool you; she offers a lot in her short length. This little boat will move out quicker with less horsepower than the average production boat because of the lightweight construction. Traveling at even modest speed in a boat of this size can be a thrilling experience. Since the motor is normally the major expense on a small boat, her "thrill without horsepower" makes SQUIRT an ideal boat for the builder on a budget. The combination of smaller horsepower requirement and generous freeboard makes this a good boat for the younger set. We have taken special care in designing this boat as it is most often a "first boat". Construction is kept simple. As economy is always of prime importance on a small boat, the cost is kept to a minimum by the judicious use of materials. If you want the utmost in performance with a minimum of cost and power, this little speedster may well be your best choice.
Design Specifications
Propulsion
Outboard Motor to 10 HP
Contact
9152 Rosecrans Ave.
Bellflower CA 90706
Phone: 562-630-6258