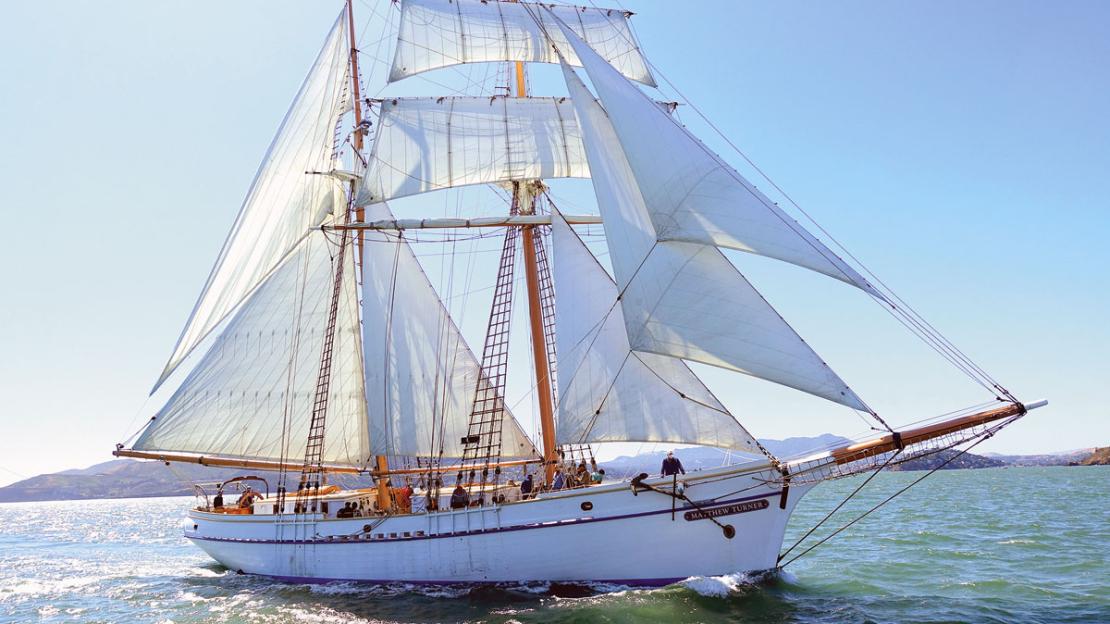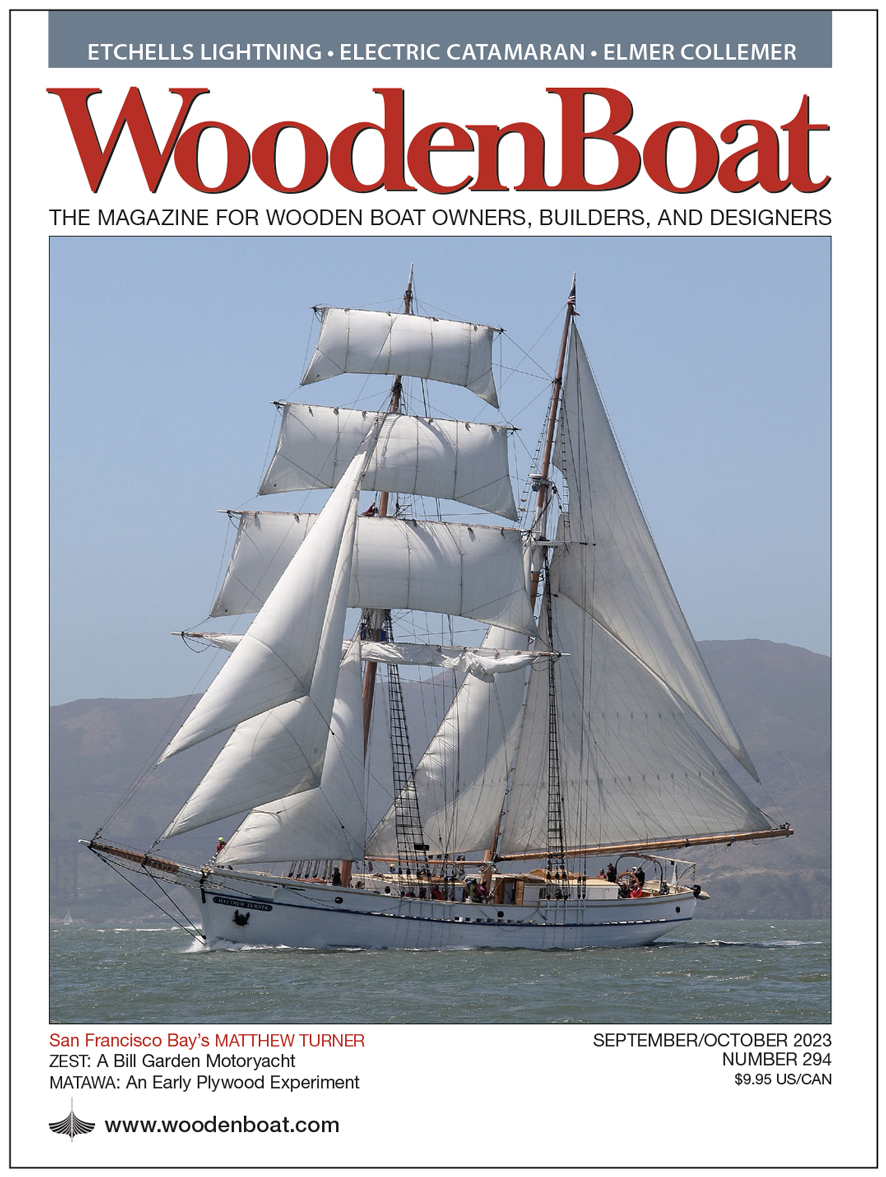 ISSUE NO. 294
September / October 2023
Editor's Page
Pack Rat or Archivist?
On page 12 of this issue, Nathaniel Howe reports in a news item about the impending (at this writing) demolition of the 1888 schooner EQUATOR in Everett Washington. She is, he says "not your average abandoned hull." Her storied history includes a stint being chartered by Robert Louis Stevenson for a voyage to the South Pacific; she also had several commercial careers. And perhaps most notable is the fact that she is the "last remnant" of the output of a legendary shipwright named Matthew Turner.
I like to save old stuff. There's a derelict Herreshoff 12½ moldering out behind my boat barn, and I just can't stand the thought of cutting it up, even though it will never see the water again unless every stick of it is replaced. In the loft of that building, I have, squirreled away, boxes of original but obsolete gear from my boats and former boats and other people's former boats. I have files of letters that serve as touchstones to long-absent friends and family. And yet I also value the possibilities that come with fresh and uncluttered space, and orderly tools and resources relevant to the tasks at hand. I like blank spaces and I value archives and collections. It's been a long and ongoing tug of war for me, determining what to save, how to save it, and how it fits my life.
When I first read of EQUATOR's demise, it was with a twinge of sadness. Couldn't the hulk be stabilized and interpreted? But to what end and at what cost—in terms of time, space, and money? Portions of the vessel were collapsing, after all. Howe is a nautical archaeologist, and he worked with a crew of top-tier professionals who were measuring the vessel's shape and recording its most minute details. This record will be available to researchers, modelmakers, and replica builders in perpetuity. If you think this isn't important, and potentially monumental in the purest sense of the word, turn to page 48 and read about the San Francisco Bay area's new sail-training ship, the MATTHEW TURNER, which appears on the cover of this issue.
The ship's namesake, beginning in the mid-1870s, built 228 wooden sailing ships—a record for that century. His archive, however, was lost in a fire, and only one of those vessels survived on paper. This was the brigantine GALILEE, which made a record run in 1891 from San Francisco to Tahiti and which, in 1934, was purposely grounded in Sausalito, California, to become the home of a British sea captain. Before she entered this new career as a mud-bound home, however, GALILEE's lines were taken by the Smithsonian Institution. Those lines became the basis for the MATTHEW TURNER, which is a
state-of-the-art sail-training vessel with electric auxiliary power. The new vessel has a footprint in the 19th century only because of the dedicated work of a crew of nautical archaeologists who, nearly 90 years ago, couldn't have imagined that their documentation would yield so significant a ship—one that could carry the Bay area's shipbuilding legacy into the 22nd century.

Matt Murphy
Editor of WoodenBoat Magazine